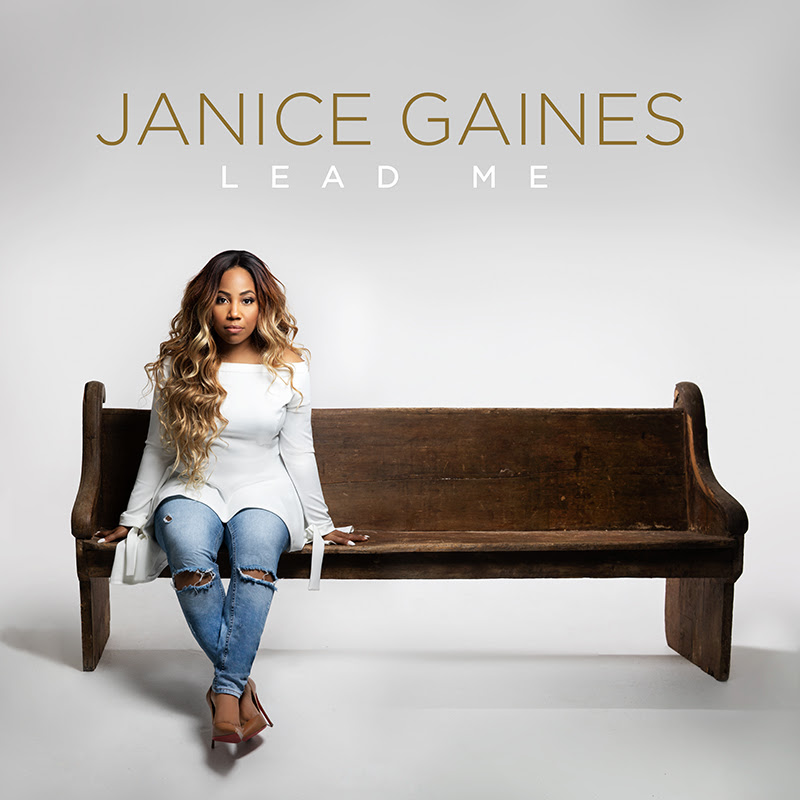 Powerhouse singer/songwriter Janice Gaines releases her new project, Lead Me, available across all digital platforms today . Produced by GRAMMY® Award-winning producer/songwriter Dwan Hill (CeCe Winans, Lauren Daigle), the 8-song Lead Me is a follow-up to her award-nominated debut, Greatest Life Ever.
Janice Gaines guides listeners on a heartfelt journey through rootsy new compositions and reimagined classics—songs that became her saving grace after a near-death birthing experience and a battle with postpartum depression.
"I found myself in a dark place, but I couldn't really access the emotion of it," explains Gaines. "I had to go back to the basics in a lot of ways… back to where I started and back to where I met God. I went to counseling. I pursued wholeness everywhere I could find it. Spiritually, I had to learn to trust Him again. Musically, I had to find myself again. For me, that started with hymns."
The project's title track, "Lead Me," written by Australian singer/songwriter Ben Abraham (Ke$ha, Demi Lovato), is a passionate cry-for-help anthem based on Psalm 61, while spirited arrangements of "What A Friend We Have In Jesus," "How Great Thou Art" and "My Tribute" feel like the best parts of a soulful Sunday morning, harkening back to the classic ensemble sounds of gospel icons Andraé Crouch and Edwin Hawkins.
With her anticipated new release, Janice Gaines also releases an acoustic performance video of "Lead Me," available today on her YouTube channel . Accompanied by Dwan Hill on keyboard, Gaines delivers a powerful vocal, soaring over each lyric with sincerity and feeling.
"The Bible says to 'comfort those with the same comfort we've received from God'," she shares. "If these songs helped me, I pray that God will use them to help someone else."
Janice Gaines is a Stellar Award and Dove Award-nominated artist. Her refreshing debut album, Greatest Life Ever, produced by GRAMMY® Award-winning hitmaker LaShawn "Big Shiz" Daniels (Michael Jackson, Whitney Houston, Brandy), debuted in the Top 10 of Billboard's Top Gospel Albums chart when it was released in 2015 on Motown Gospel. In addition to her music, Janice is a sought-after speaker and hosting personality, having partnered with various companies, including BET, Glade, the Stellar Awards and the Dove Awards, as a red carpet correspondent and awards show host.