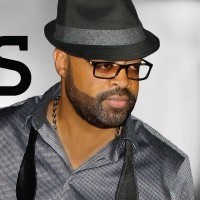 Grammy Award nominated and Stellar Award winning artist J Moss releases his fifth studio album Grown Folks Gospel in stores and online digitally today, November 25, 2014. The album features the top radio singles, "Alright OK," produced by PAJAM (Paul "PDA" Allen and J Moss). 
Grown Folks Gospel, features Maroon 5 band member, PJ Morton, on the classy "Nothing." Gospel music veteran, Fred Hammond, lends his signature vocals to "Beyond My Reach." Other guests include a tribute to the late jazz bass player, Wayman Tisdale, and Moss' Stellar Award winning prote?ge? 21:03 (Evin Martin & Torrence Greene). Grown Folks Gospel, also features power balled, "Fall At Your Feet" which premiered on Reach Media's, "Rickey Smiley Morning Show" late summer 2014.
"With 'Grown Folks Gospel,' we've created an album that represents the true essence of gospel music for all ages: heartfelt lyrics, powerful vocals and creative melodies," says album producer Paul "PDA" Allen.
National radio host, Tom Joyner's, BlackAmericaWeb.com hosted an exclusive listen of J Moss' duet with R&B Diva Faith Evans. The track arrived just in time for the holiday season as it's perfectly titled, "You Make Me Feel (Like A Holiday)."
"The song (You Make Me Feel) makes you want to bust out into an R&B dance groove. This is by far one of the best projects by J and the fact that he has teamed up with a vocal powerhouse makes it even greater," says Jermaine Rucker of SingersRoom.com.
J Moss had an outstanding summer performing for fans worldwide, promoting his singles, "Alright OK," and "Fall At Your Feet." Highlights from the summer include ministering at Atlanta's V103 'For Sisters Only," visiting fans at GMWA (Gospel Music Workshop of America) and encouraging youth to be great in school at a "Back To School Rally" in San Antonio, TX." Facebook friends of Moss can gain unprecedented access inside Moss' life via "J-Nation TV", a series of web-videos uploaded to his page.
Late October 2014, Moss' suffered the loss of his families Detroit home due to fire. While most people would have thrown in the towel and lost all faith in God, J Moss found comfort in his own lyrics from the new album to be comforting. After losing everything he own in the fire, J Moss was blessed with keys to a new super home only days after. "What we see as demolition, God sees as development," Moss shared exclusively on the Yolanda Adams Morning Show.
Moss will embark on a "Holiday Praize Tour" alongside gospel music stars Isaac Caree,Jason Nelson, and 21:03 this holiday season in select markets.
"This album promotes an intimate time with God. It evokes the feeling you experience while spending time with your loved one. It's for the single person trying to live pure and holy. This album is for real people who are going through real stuff," J Moss says when asked about the meaning of 'Grown Folks Gospel.'
Grown Folks Gospel track-list:
Your Work
You Make Me Feel (Feat. Faith Evans)
Pour Into Me
Nothing (Feat. PJ Morton)
It Is What It Is
Hanging On (Feat. Wayman Tisdale)
Alright Ok
Beyond My Reach (Feat. Fred Hammond)
Fall At Your Feet
Everyday (Feat. 21:03)
Faith