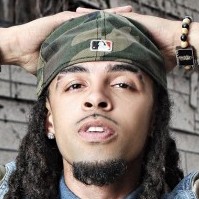 RCA Inspiration's Rising Faith-Based Rapper Dee-1 called in to uGospel.com following the release his debut EP, "3's Up" for an exclusive interview.
Although Dee-1 may have been under the radar lately, he's definitely making a name for himself in the music industry. The emcee has already toured with chart-topping lyricist and was featured on BET's Hip Hop Awards!
Click play to hear him talk about his transition from school teacher to full time rapper, not fitting in, touring, the Nicki Minaj controversy, opening for Juicy J, and much more!