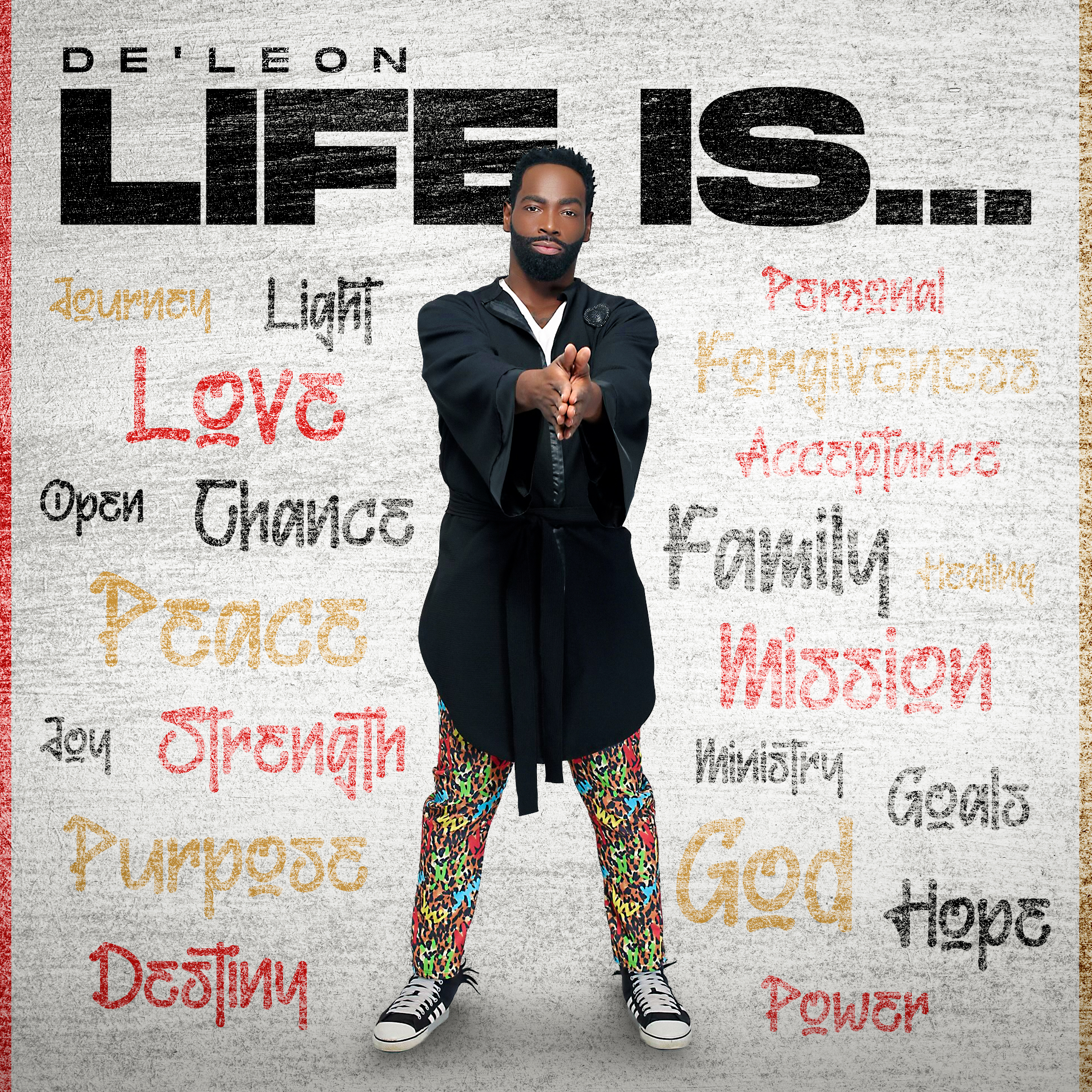 Award winning, Atlanta based inspirational artist, actor and designer De'Leon is back with his sophomore album, Life Is… This project continues his partnership with Enon Music Group (EMG) and is distributed through SONY Orchard. The 12-track album is filled with banging urban tracks, heart-wrenching ballads, a house music dance track and inspirational nuggets that leave you thinking and moving.
Continuing the upward pendulum of his inaugural project "Church Boy Soul," De'Leon is excited to share with the world what was birthed during the global pandemic. "Many people shut down out of fear during the COVID-19 pandemic. I chose to use that down time to really collect my inner thoughts and reflect on this thing we call LIFE. I also wanted to rethink and retool what we see as inspirational music in the 21st century."
De'Leon credits his continued success to the personal grooming he experienced from various industry giants including Ricky Dillard, Dewayne Woods, Vashawn Mitchell, Shirley Caesar, Byron Cage, Dorothy Norwood, Velmer Watkins, as well as hip hop artist like Dungeon Family and pop icon Celine Dion.
Life Is… is produced by DLumar, Travis Malloy and Keddrick Gatson with features from the late Duranice Pace, Coriology and the writing talent of Grammy nominated artist Mykal Kilgore. Both singles "I Got It," penned by Kilgore and the remake of Bishop Eric McDaniels' "Keeper" featuring Pace garnered national acclaim during their release.
Life Is… is available now on all streaming platforms. De'Leon is available for all businesses interested in partnership or media opportunities.