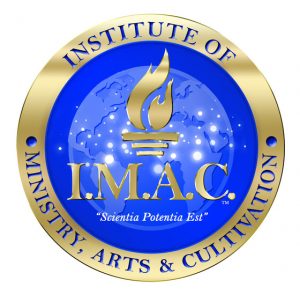 The Institute for Ministry, Arts & Cultivation Conference (I.M.A.C.) is back with its acclaimed educational conference sessions and dynamic Christian music events.  I.M.A.C. Conferences will host two days of events in Las Vegas, NV during the 32nd Annual Stellar Gospel Music Awards week.  I.M.A.C. Conferences will present a "Lunch and Learn" session on 

Thursday, March 23

 and The I.M.A.C. "After The Show" Concert on 

Saturday, March 25

.  
I.M.A.C. Conferences is one of the premiere music and ministry arts education yearly events drawing in numerous artists, administrators and industry leaders.  I.M.A.C. is a subsidiary of Jet Foundation which was founded in 1999 by Jeff Robinson as a 'faith-based' institution that provides a platform for academic, artistic, professional and spiritual development.  After a one-
year hiatus, I.M.A.C. returns ready to Educate, Empower and Engage!
"I've been RESET with a REFRESHED vision for I.M.A.C.'s future," states I.M.A.C. founder Jeff Robinson.  "This year attendees will see our signature programming in addition to so many newer ideas being implemented. We're ready to press onward and continually affirm our status as a 'Resource Institution' and this is one of the things I know we're called to be." 
The "Lunch and Learn" session will be held 

Thursday, March 23

 from 

10AM-2PM
. Some of the crucial conversations include: The State of the Industry, Ministry Approach: Is it still working?, More Than An Artist, The Measure of Success, and The Power of YOUR VOICE.
"I.M.A.C. After the Show" will feature live performances by national and independent recording artists.  Robinson has also included "I.M.A.C. Back Stage" during the concert which will be streamed lived.  "I.M.A.C. Back Stage" will have on the spot interviews with Stellar Award winners, nominees and the music industry's Who's Who.  

Saturday's

 "I.M.A.C. After the Show" is a free event open to the public.