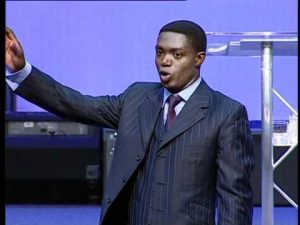 Pacific Diversified Investments (PDI), a property investment management company based in California filed a federal lawsuit today against prosperity-gospel preacher and real-estate promoter, Dr. Ramson Mumba. PDI filed a complaint for damages, declaratory relief, and injunctive relief for the millions of dollars allegedly misappropriated at the hands of Mumba.
According to the complaint, in an initial meeting with PDI, the preacher gave a moving sermon. Dr. Ramson Mumba made plans to purchase decrepit properties in appealing neighborhoods, refurbish the properties to qualify for higher rents, market the rehabbed properties at aggressive rates and use the rental revenue to return investor's capital investments. He named four properties on his radar. And the choir sang, and the bread was broke.
In reliance on Dr. Ramson Mumba's faith and figures, PDI formed four LLCs in the name of those properties. Mumba promised that $4.6 million would go into property renovations and that the PDI's eventual $19 million dollar contribution would be paid back in less than a year.
Between December 2019 and April 2020, Dr. Ramson Mumba reported successful operations proceeding at each property and claimed the project was moving ahead of schedule toward all financial goals.
But a May 6th exchange turned tense after Mumba declined PDI's request for specific financial information. Mumba replied with an aggravated email, threatening to neglect the day to day operations and let the projects descend to chaos, adding that he would give all 400+ tenants "your phone number so that they can contact you directly when things need fixing, since, according to your last phone call, you can do a better job."
The complaint alleges events proceeded like one long confessional. When PDI called his bluff, Dr. Ramson Mumba admitted that he'd neglected to prepare proper financial statements. LLC bank account statements revealed that Mumba had transferred funds from the LLCs to undisclosed personal entities. Mumba has failed to produce receipts showing any repair or rehab purchases, and recent inspection has found each property sorely neglected. Evidence follows in the way of his 2018 declaration of bankruptcy.
In the face of clear and fair communication from his investor, Mumba has resorted to the ultimatum of neglecting his role entirely, leaving PDI to repair, manage, and collect rent from four dispersed properties. "Please understand that this is not a bluff," wrote Dr. Ramson Mumba, in response, "you will need to move rather quickly to secure your interests in these investments."
Dr. Ramson Mumba is being sued for breach of contract, breach of fiduciary duty, fraud, theft, and unjust enrichment. PDI seeks compensation for their capital lost, as well as repair for the damages incurred, and punitive damages to deter Mumba and his affiliates from repeating their transgressions.
To view the filed complaint, please click this LINK.