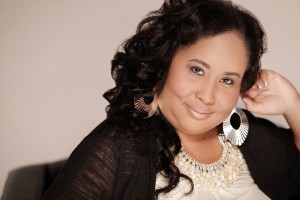 Gospel singer Theresa Pinkney, who is being hailed as "The Gospel Teena Marie", recently dropped her debut release called Me Against The World.  A solid collection of inspired tracks, the CD flaunts the singer's crisp soprano vocals and R&B and pop-tinged sounds.  Songs like the project's title tune, "Me Against The World" and the CD's lead single, "Count It All Joy" have been uplifting listeners near and far.  A graduate of D.C.'s prestigious Duke Ellington School of the Arts, Theresa has been catching the attention of gospel music lovers and media alike.  Gospel Today, published by industry pioneer Teresa Hairston, features the songstress in the Annual Holiday Issue of the magazine.  Interviewed by journalist Tonya L. Brown, Theresa was tapped for the publication's Buzzworthy Notables section where she talks about her music ministry and the CD.  The Holiday Issue of Gospel Today Magazine is on newsstands now.
Listeners of CJBRadio.com have been embracing the ministry of Theresa Pinkney as well.  Her song, "Count It All Joy", has been a favorite among listeners.  The fun and bouncy cut has gained so many fans that it's continually at the top of the station's Top Ten Song list.  Penned by the artist herself, the track is a reminder to keep a positive perspective no matter what happens.  The theme of overcoming permeates the singer's debut project.
Much of the impetus for Theresa's first CD, Me Against The World,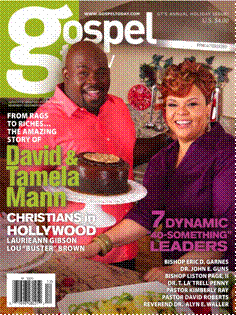 came from a close friend, who unfortunately succumbed to breast cancer earlier this year.  In honor of her friend, Theresa has dedicated the CD to her memory with proceeds from the sale of the project going to Relay for Life, part of the American Cancer Society.  In addition, October is Breast Cancer Awareness Month and Theresa will be performing at Union Bethel AME Church (6810 Floral Park Road, Brandywine, MD) on Sunday, October 30th at 4:00PM as the church remembers those who have succumbed and celebrates those who have survived.  Each cancer survivor will receive a gift and the lively celebration will include liturgical dancers, gospel entertainment, a candle lighting ceremony and an inspiring message from two-time cancer survivor, Rev. Renee Cole, from Breath of Life Ministries.  The event is free and open to all.  For more information, call 301.455.7183 or 301.372.6036.  For more information on Theresa Pinkney, log on to www.TheresaPinkney.com.