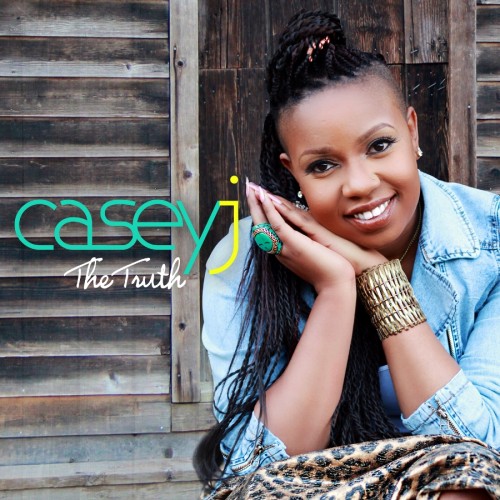 Gospel music's sweet sensation Casey J has debuted at #1* per the Top Gospel Albums sales chart in the May 9th issue of Billboard Magazine with her inaugural album "The Truth" (Marquis Boone Enterprises/Tyscot Records).  The dozen-song set that features her radio smash "Fill Me Up" (spending its 9th week at #1* on Billboard's Gospel Airplay chart) also comes in at #5* on the combined Billboard Top Christian/Gospel Albums chart while also surfacing at #62* on Billboard's Top Albums chart and #130* on Billboard's Top 200 Albums chart. It has also been the #1 Gospel album per the Gospel Albums Bestsellers listing via Amazon Music for a solid week.
"We are so thankful and excited at Marquis Boone Enterprises that The Truth debuted at number #1 today on Billboard," says Casey J's manager, Marquis Boone. "We were so optimistic about this artist and project and I believe the proof is in the pudding. Thank you to everyone that purchased the album and helped make this young new artist's dream come true."
The 12-song set of songs was recorded live during a standing room only concert this past January at the Fresh Start Church in Duluth, Georgia where Casey J serves as the Sunday morning worship leader. The self-professed Flower Child's soul-stirring album is like an earthy, organic worship service led by neo-soul icon India Arie and Israel Houghton who fuses Pop and Soul into his own recordings. "When I grow up, I want to be like Chrisette Michelle or India Arie," she chuckles. "Although, they are not gospel artists, they have a similar style as me. People and worship are my heart. I want the environment of my performances to be about the worship and not so much about me personally or my artistic persona. I admire Israel Houghton because his music is for everybody." Visit www.marquisboone.com or www.caseyjmusic.com for more news.