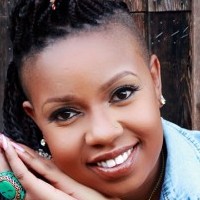 Last week, gospel music's sweet new sensation Casey J topped the Billboard Top Gospel Albums chart with her debut album "The Truth" (Marquis Boone Enterprises/ Tyscot) – the first collection by a new female solo act to debut in the #1 slot since Sunday Best contestant Amber Bullock's "Thank You" EP hit the same mark on December 24, 2011. The project also rose to #4 on the Christian & Gospel chart, #11 on the Independent chart, #63 on the Top Current Albums chart and #131 on The Billboard 200 albums chart. At the same time, Casey J's radio smash "Fill Me Up" spent its 10th non-consecutive week at #1 on Billboard's Gospel Airplay chart and its 4th non-consecutive week at #1 on the respected magazine's Hot Gospel Songs chart.
"The Truth" has also garnered great critical reviews from various media outlets. GospelPundit.com writes that, "Casey J delivers a cohesive praise and worship experience." Hallels.com adds that, "here you will find Casey J wrapping her India Arie-segue vocals around some soul-infused numbers, rising up to the rock infused sounds of worship, and thumbing out her best and the most spirited Gospel call-outs." The Journal of Gospel Music gives the set five out of five stars and Ben Ratliff of The New York Times writes that it boasts, "songs building up to strong repetitions and emotional surges, whether with rock beats and echoing, U2-like guitars, new-country stomps, or power-ballad dynamics."
"We are so thankful and excited at Marquis Boone Enterprises that The Truth debuted at number #1 today on Billboard," says Casey J's manager, Marquis Boone. "We were so optimistic about this artist and project and I believe the proof is in the pudding. Thank you to everyone that purchased the album and helped make this young new artist's dream come true." Visit www.marquisboone.com or www.caseyjmusic.com for more news.