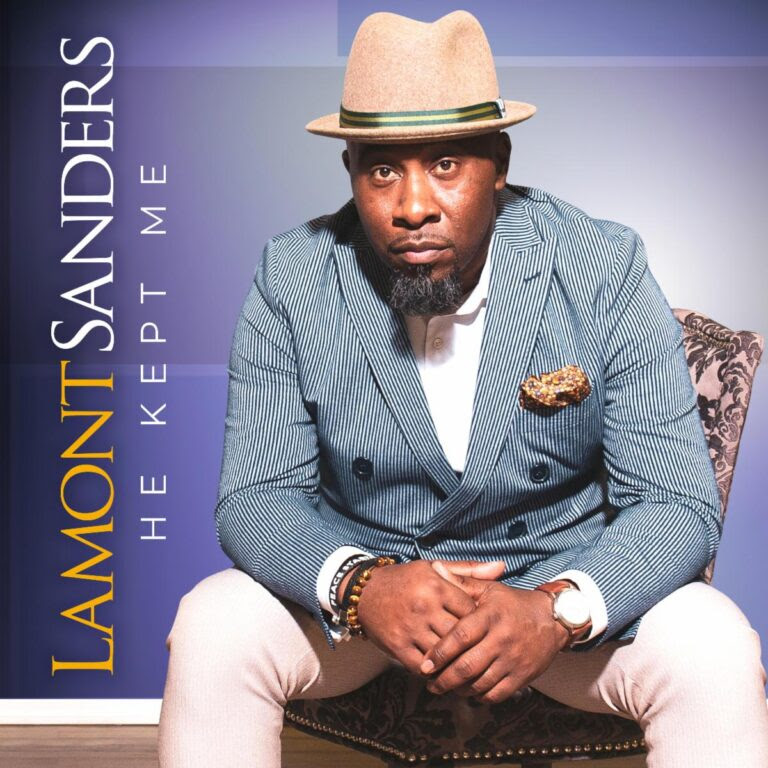 Gospel recording artist Lamont Sanders continues to make his mark on Gospel with "He Kept Me" from the EP He's a Keeper by claiming the #1 spot on Billboard's Gospel National Airplay Chart. "He Kept Me" debuted on the official Billboard top 30 radio chart in December 2021, after taking the top position on Billboard's Gospel Indicator chart – and continues to see an increase in radio spins weekly. In August 2022, Sanders performed "He Kept Me" on the 2022 Stellar Gospel Music Awards on BET. Lamont Sanders also planned and executed the Celebrity Basketball Game during the 2022 Stellar Gospel Music Awards weekend.
Originally an R&B singer, songwriter, and instrumentalist, Lamont has quickly made a name for himself in the Gospel world. His career includes performances at the McDonald's Gospel Fest (Curtis A. Farrow) and internationally at The Barbados Gospel Festival for three years.
"He Kept Me" is meant to inspire listeners to have an intimate conversation with God. God's grace and mercy are sufficient, so He will always keep us no matter what we go through, " said Lamont. "I hope that everyone will get that WOW moment when they listen. Life is about a sincere relationship with God no matter what happens in the church or the world."
Lamont's musical influences are as diverse as his musical journey – whether John P. Kee, Boys II Men, Brandy, or Dolly Parton, he always finds motivational content. In addition to his performing career, the singer-songwriter is the CEO of Bear Tag Entertainment. Follow Lamont Sanders on social media by using the handle: @LamontSanders.