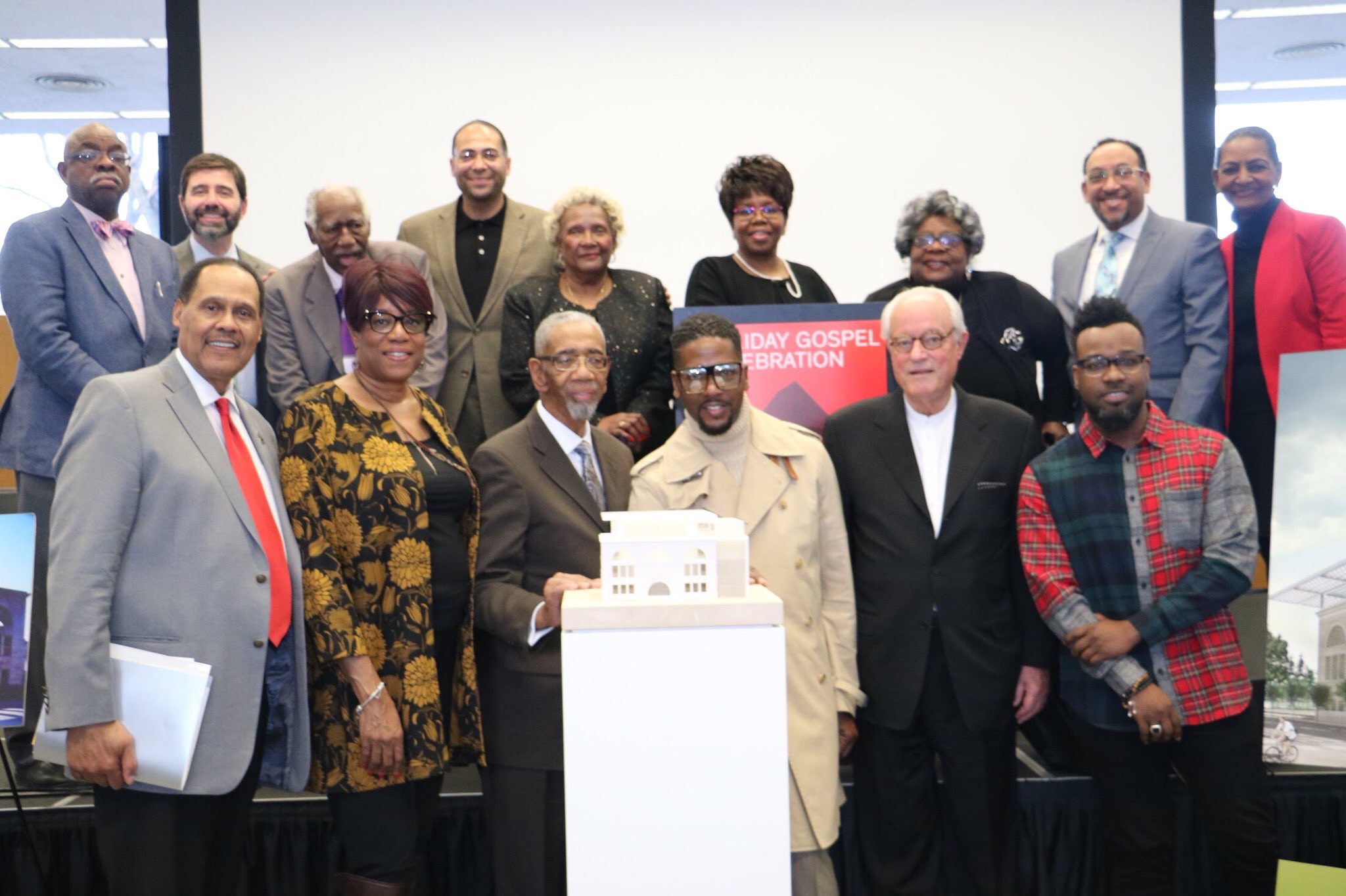 Organizers say a gospel music museum planned for Chicago's South Side will be the first in the country.
The National Museum of Gospel Music will be built on the site of the Pilgrim Baptist Church in the Bronzeville neighborhood. The church's music director and blues pianist in 1932, Thomas A. Dorsey, was hugely influential in the genre, blending Christian text with jazz and blues. And the church drew singers such as Aretha Franklin, Mahalia Jackson and James Cleveland.
The church burned down in 2006, leaving only the exterior walls.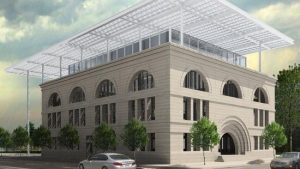 Architect Dirk Lohan adapted a design for the project that would salvage the existing church walls. It calls for a 45,000-square-feet (4180-square-meters) facility with a glass-encased roof addition. The plans also call for exhibitions, an auditorium and listening library.
"We know it will bring international tourists," said Don Jackson, founder of the Stellar Gospel Music Awards and former chairman of the DuSable Museum of African American History. "For Chicago to only have the DuSable Museum, in terms of an African-American institution, it is really underserved."
Jackson is leading the project, which is expected to cost about $32 million. He also donated $1 million of his own money to the project that he said will be the first gospel museum in the U.S.
"He (Jackson) understands the industry and the importance of the history," said Marabeth Gentry, president of the National Convention of Gospel Choirs and Choruses founded by Dorsey. "That he wants to do this for gospel music speaks volumes."
Thomas Dorsey III, grandson of Thomas A Dorsey and Director of the Thomas Dorsey Project echoed his sentiments, " On behalf of the entire Dorsey family, we are encouraged by the plans to build a museum in Chicago to preserve and perpetuate Gospel Music as the true American art form it is.  We hope the effort fully appreciates Thomas A. Dorsey's role as the catalyst of a musical movement that's become a recognized part of Christian worship."
Jackson indicated he plans to open the museum in 2020 in the month of September, which former President Barack Obama designated Gospel Music Heritage Month.