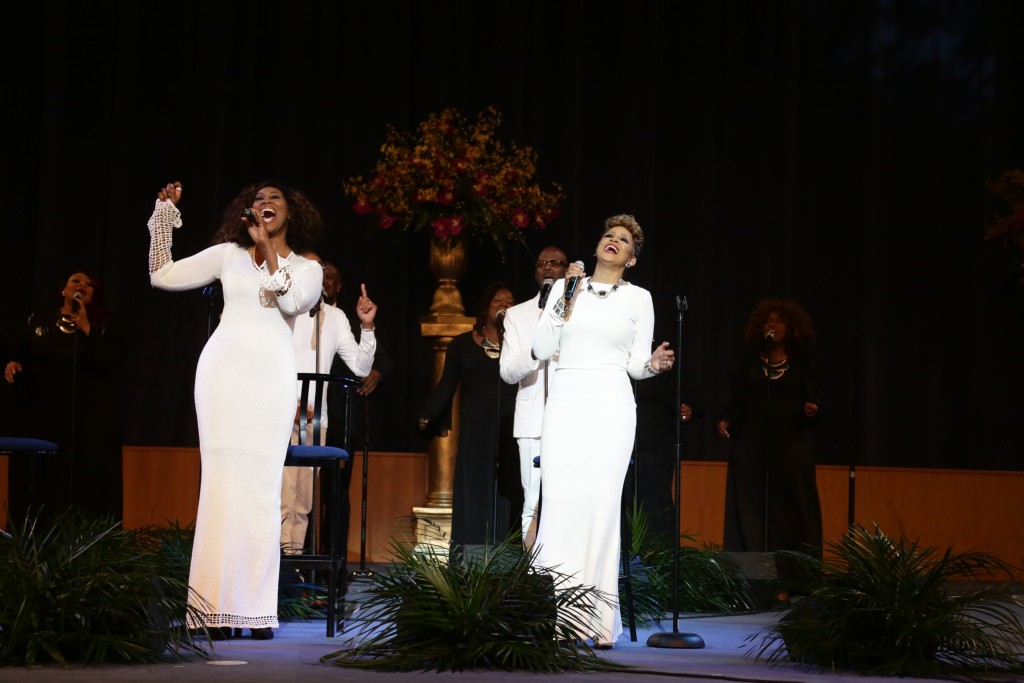 Last Week, the ninth annual McDonald's Inspiration Celebration Gospel Tour kicked off and took over Greater Grace Temple (Detroit), House of Hope (Chicago) and Abundant Faith Church of Integrity (Milwaukee) with dynamic singing, lots of laughter and messages of hope.
With the incomparable Donald Lawrence serving as the musical director, it's no wonder the concert was remarkable. Music veteran Yolanda Adams delivered hit after hit while Ricky Dillard was simply "Amazing." Detroit's very own vocal powerhouses Dorinda Clark-Cole and Tasha Page-Lockhart made their hometown proud with dynamic vocals. DeWayne Woods "Let Go" and certainly let God have His way on the stage. And Lonnie Hunter pulled double duty as he not only performed but also served as the host while funny woman Small Fire brought the laughter. Did we mention the Andrae Crouch tribute? One word – DYNAMIC!
From start to finish, it was a great time! See Photos below:















Be sure to check out www.365Black.com to find out when this incredible tour will be near your city.