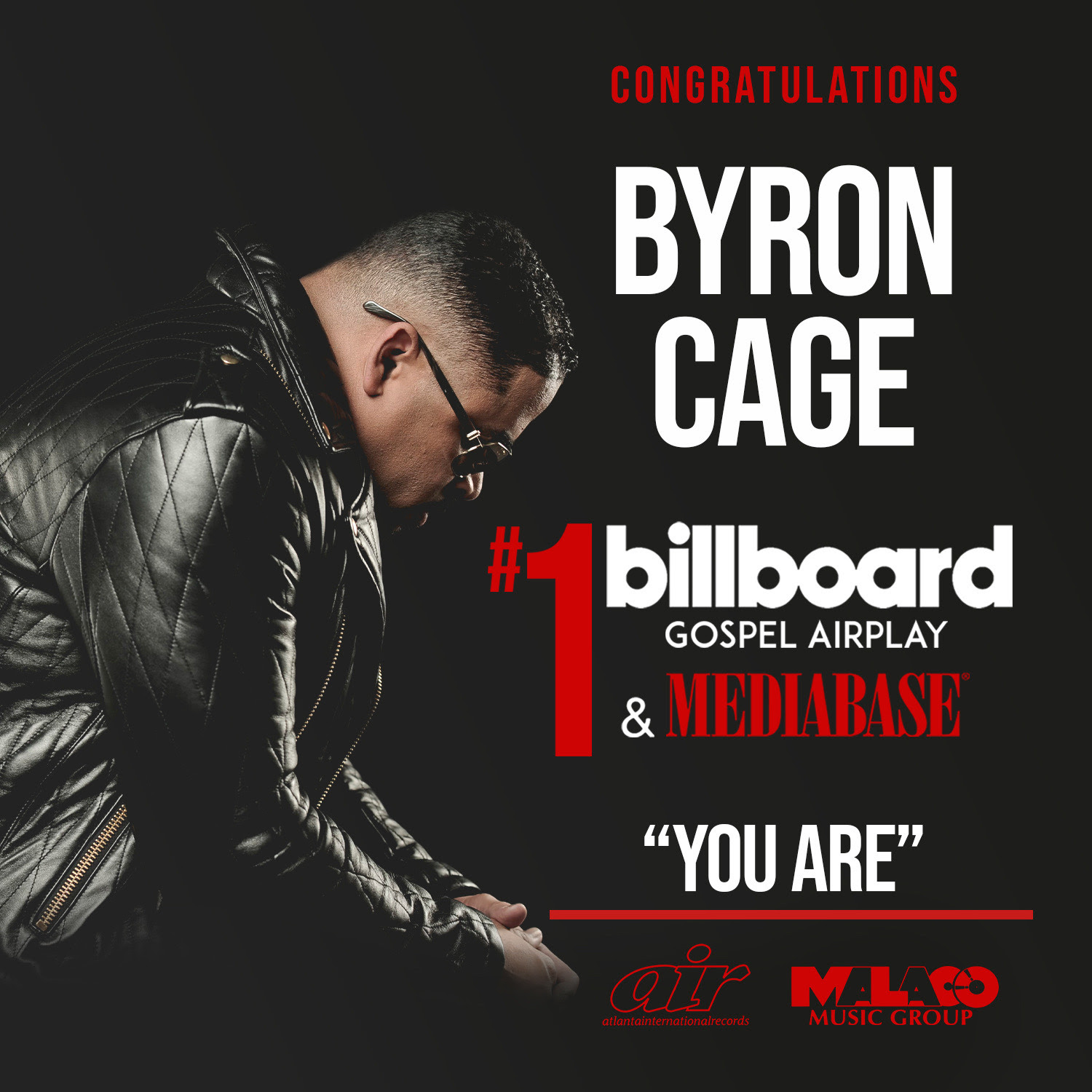 Gospel's "Prince of Praise", Byron Cage scores his second #1 single with the smash hit, "You Are" on Gospel Airplay Billboard and Mediabase! This is the second single from his most recent album, Isolation, to reach #1 status and fourth for his career overall (preceded by "The Presence of the Lord is Here", "I Will Bless the Lord" and "I Can't Give Up"). Cage has been in the gospel music industry for over thirty years, and we can see there's no slowing him down!
When asked of this amazing accomplishment, Cage says, "I am so grateful that God still allows me to put life changing music into the earth. 'You Are' is a passionate song reminding us that everything we stand in need of, 'You Are'." He continues, "I would also like to thank the entire team that has worked this project. Thank you Eboni Funderburk for all of your hard work on this along with Tommy Couch, the entire Malaco team, and my manager, David Robinson, for your unwavering support. None of this would be possible without you. I'm also so grateful to  the song's producer Dontaniel Jamel Kimbrough for Keyemup Music and the writers Clarence Singleton, Eric Davis, and Damon Whitehurst for creating such an anointed song that is ministering to the hearts of people around the world. You all are the best!"
"You Are" is available for download and stream on all digital services.