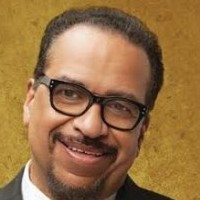 Legendary Gospel Hall of Fame inductee and multiple Grammy-nominated singer/composer/and arranger, Richard Smallwood is set to release his 15th album ANTHOLOGY LIVE (RCA Inspiration) on June 29. Recorded in front of a full-capacity audience at Evangel Cathedral in Upper Marlboro, Maryland—the 2 disc CD features 21 powerful tracks backed by Smallwood's 20-member ensemble Vision. Other guest appearances include renowned R&B singer, Angela Winbush and the esteemed Dottie Jones from The Smallwood Singers.    Pre-order ANTHOLOGY LIVE now and instantly receive the uplifting first single "Same God".
"After nearing the 40 year mark of being in ministry and doing music as a profession, I am elated about this latest work ANTHOLOGY LIVE," said Richard Smallwood. "I'm probably more excited about it than anything I've done up until this point as it speaks to my history and traces my steps musically from the beginning stages until now.  Along with my Vision family and guests who have been a major part of my history, it is our hope that people who listen will not only be encouraged and inspired to marvel and remember from where God has brought them, but to press victoriously through whatever obstacles they may encounter."
ANTHOLOGY LIVE is a brilliant collection of 11 new songs and 3 medleys with interludes that capture the inspiration and journey of Richard Smallwood's 40 year career.  Performed with his longtime choir Vision, the new project celebrates the legendary musician's past and confirms his mainstay in gospel music.
ANTHOLOGY LIVE Track List?
DISC 1?:
The Prayer
Introduction
Anthology
Reflections Through Time (Prelude)
You Brought Me
Lord You Reign
Same God
Same God (Shout)
Amazing Love
Hebrews 11
Vision Medley
DISC 2?:
In Your Presence
Roberta Martin Singers Introduction
Only A Look
Edwin Hawkins Introduction
When We All Get To Heaven
Angela Winbush Introduction
Look Up and Live featuring Angela Winbush
Smallwood Singers Medley
Post Medley
Andraé Crouch Piano Tribute