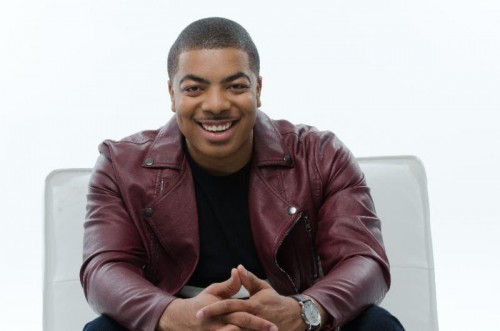 In July 2014, the historical local newspaper, The Chicago Defender covered and printed an inspiring story on Gospel Artist Corey Barksdale and his upcoming International Music Tour to Sweden.  Since speaking with the Chicago Defender, Barksdale has been prepping for the tour and has been spotted singing and traveling in several states, including Georgia, Ohio and Indiana.
Corey is honored and thankful for the opportunity to travel outside of the United States and will begin his 2014 International Tour on November 19th in Sweden, on the brink of the Thanksgiving Holiday. From November 19th to November 26th, Barksdale will perform several of new songs and holiday classics at sold out venues.
On, November 22nd, Corey will take the stage during the sold out show, "Natalie and Nat King Cole Sweet Christmas Concert" in Ovik Sweden. Barksdale will pay tribute and perform classic songs by Nat King Cole alongside, local Sweden music artists, Karin Oberg and the Ovik Big Band. During the last leg of the tour, Corey will perform on November 24th, with the Anundsjo Gospel Choir at the Pingstkyrkan Ornskoldsvik Church in Sweden.
This multi-talented singer, artist and songwriter is no stranger to the International music scene and has performed in Amsterdam, Netherlands, Jerusalem and Sweden.  Barksdale is excited about making new connections and linking up again with friends and supporters of his music.
In the Chicago Defender article, Barksdale encouraged other music artists to trust God with everything and remain confident in their own gifts and talents:
"As you're coming up and figuring out who you are, take ownership of who you are and try your best not to imitate anybody else, then you will be the most successful."
Supporters are encouraged to follow Corey Barksdale on Social media for daily updates and photos of his November 2014 International Tour to Sweden.