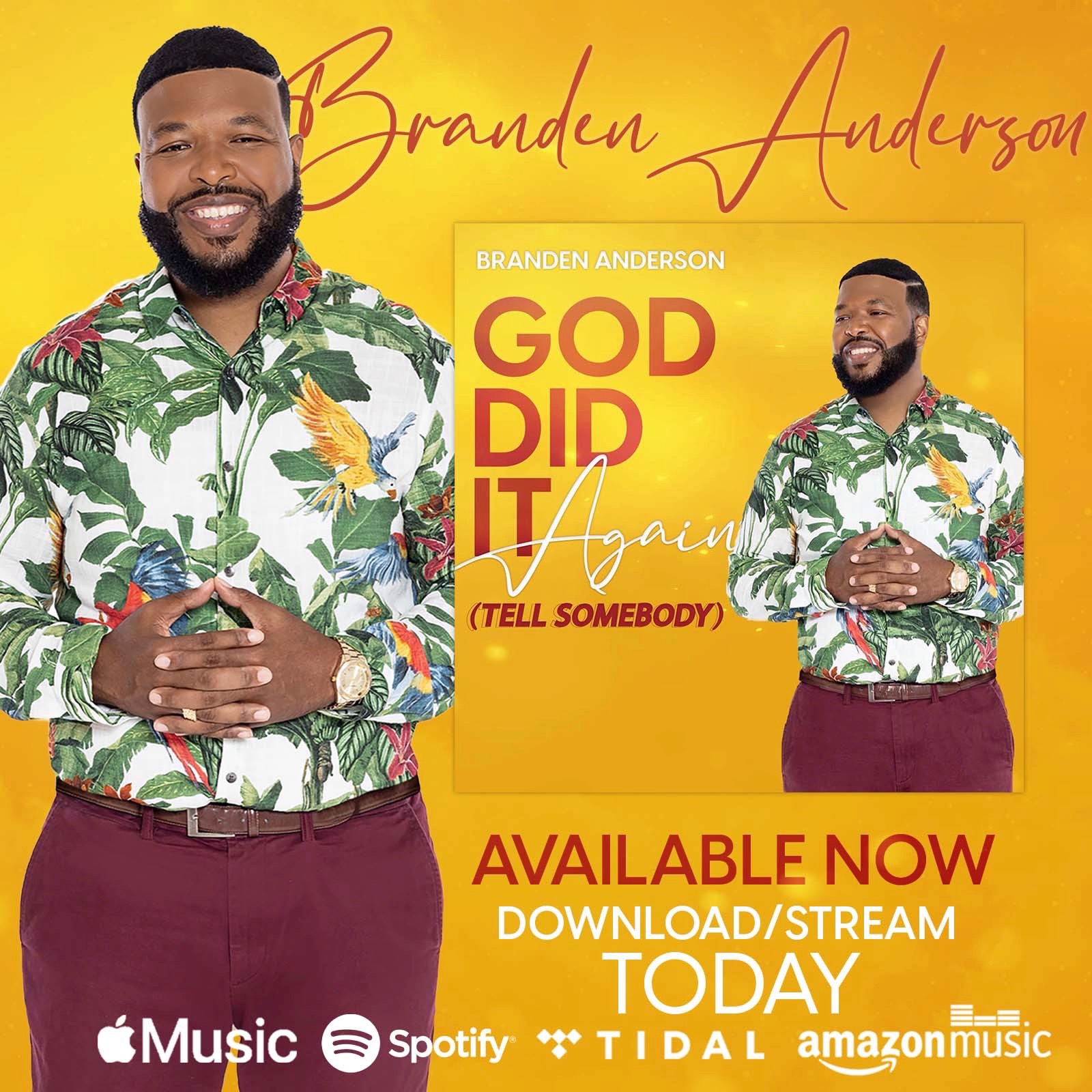 In troubling times like the present, the world needs inspiration and hope. Both can be found in 
Branden Anderson's debut single "God Did It Again (Tell Somebody)."
 This may be Branden's debut single, but he is no stranger to the music industry. He hails from the 
international award winning and chart-topping group G.I. 
For the last decade, the group has dominated the Billboard Charts and toured across the world sharing the gospel of Jesus Christ. But just as Fred Hammond, Shirley Caesar, Lionel Richie, Beyoncé and many others all emerged from music groups to come into their own artistry, it is now Branden's time. Written by Branden Anderson (along with the help of a few others) and produced by Daniel Bryant (Tamela Mann, Chante Moore, Chris Brown), "God Did It Again (Tell Somebody)" is a song that everyone can praise to, dance to, and relate to. Laced with impeccable harmonies, an undeniable beat, and a powerful message, it is sure to become an anthem across the nation.
Branden says "My prayer for "God Did It Again (Tell Somebody)," is that it will remind everyone that your current situation is only temporary. If you just hold on a little longer, soon you will be able to say that "God Did It Again.""
Download & Stream "God Did It Again (Tell Somebody)" Today!