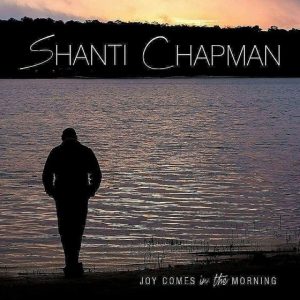 You are not in the company of Shanti Chapman long before you're acquainted with what drives him. His musical artistry and his heart for people are his evident tools for encouraging people to live full, live well and be all they can become in Christ.  He is a singer, songwriter and musician who is offering encouragement through his single "Joy Comes In The Morning".
Chapman wrote and passionately executes the smooth inspirational ballad.  "Joy Comes In The Morning" was produced by Nashville based producer Tre' Corley (Wess Morgan, Donnie McClurkin, Jason Crabb).
Chapman has an extensive musical background.  He holds a Masters Degree in Piano Performance from Marshall University, Huntington, WV and served as a United States Army musician for 10 years.  But, the fire that ignited his passion in music began in his teen years when he accepted Christ.  He credits the power of God through gospel music that heavily influenced and radically transformed his life.
Now Chapman's mission is to minister to people and inspire them to identify their purpose and pursue their God-ordained destinies.  His "Joy Comes In The Morning" is a reminder of the majesty of God and that He is a promise keeper.  Chapman hopes the lyrics echo the eternal hope and joy God promises to every believer.
"Joy Comes In The Morning" is available on all digital music outlets and has a companion video onYouTube