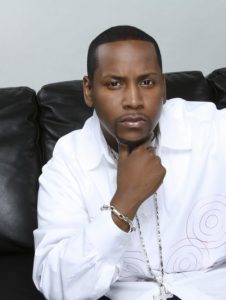 Urban Gospel recording artist Eric Simmons will bring his on brand of praise to the popular Radio-One, One Love Gospel Cruise.  The cruise will depart Miami, FL this Sunday April 3, and return Friday April 8.
Simmons is preparing to drop his debut CD, in June 2011.  The One Love Gospel Cruise will officially launch his promotional tour in support of his first Flow Music release Freedom. His distinct sound is a smooth fusion of Jazz, R&B, and Gospel beats that combine to create the unique and uplifting music he calls Rhythmspiration.
Cruise guest are sure to enjoy the Holy Ghost Party Eric Simmons brings each time he ministers.  His love for Christ comes through and takes hold of those listening.  His energy is amazing whether in the pulpit or on stage, and he's guaranteed to make you shout, dance, and pump your hands in the air.
Eric Simmons is a gifted vocalist that left a secular music career to pursue his calling to the ministry.  His passion and dedication to ministering the word of God has placed him on the popular TBN television program Praise the Lord, and Radio-One's Praise 103.9.  His music has been a significant part of his ministry over the past few years, leading Eric to sign with the popular independent Gospel label Flow Music & Entertainment.
Please contact GIC Public Relations if you are interested in scheduling an interview with Eric Simmons or to receive a copy of Freedom for review.
?