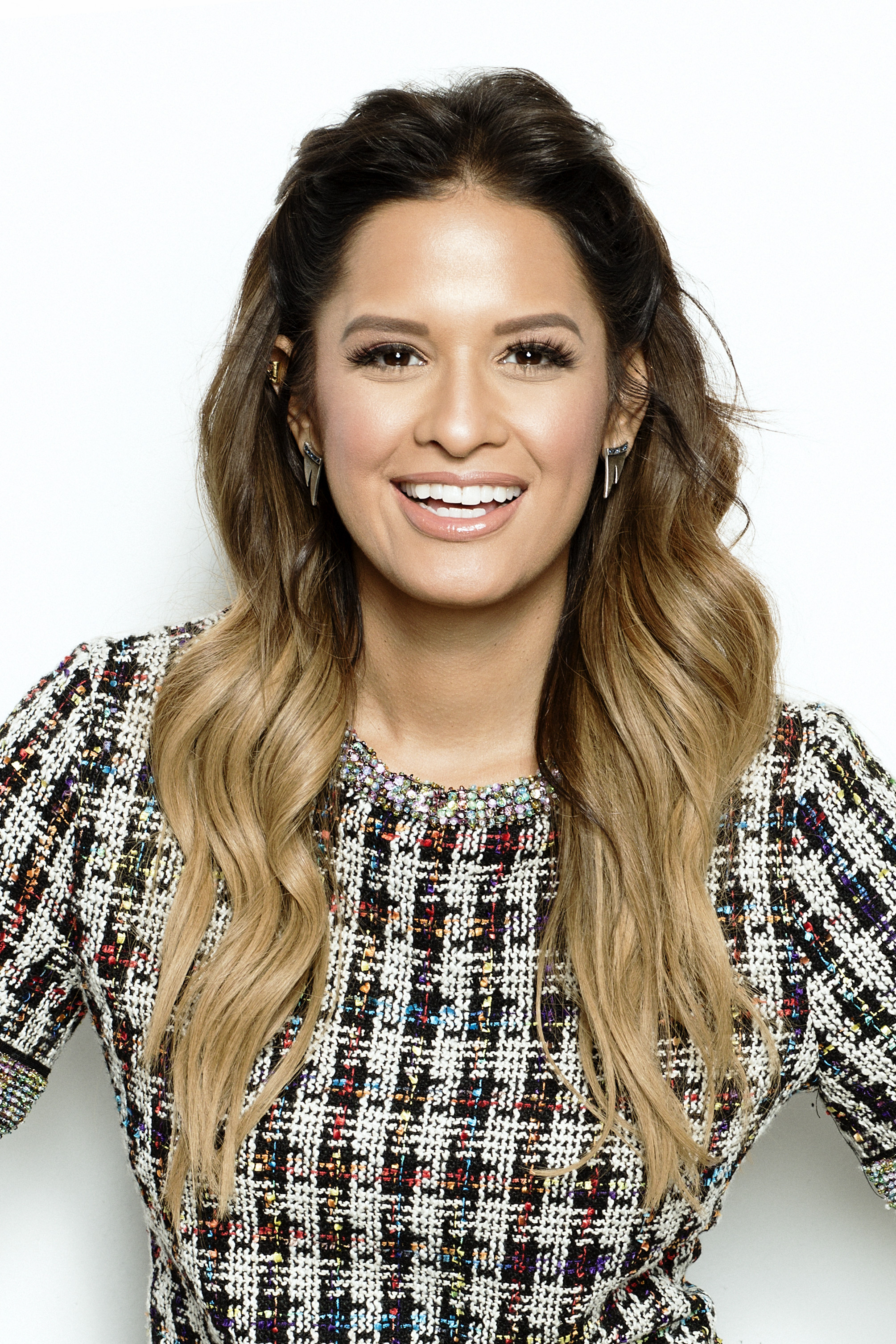 Unity Media Limited, the firm behind the world renown Gospel Superfest TV production announces its host for 2022. Rocsi Diaz, known for her most recent roll on The FOX TV Network's Alter Ego, and her stint as co-host of BET's iconic music franchise 106 & Park, will take the reins as host of Gospel Superfest "Live In Columbus this August. Gospel Superfest will record at Columbus's historic Palace Theater on Saturday, August 20, 2022, at 7:00 PM in front of a live TV audience.  Ms. Diaz will be joined by gospel mega-stars Donnie McClurkin, Shirley Caesar, James Fortune, Martha Munizzi, Earnest Pugh, Rizen Bryan Popin, Kelontae Gavin and many other prominent gospel and mainstream artists.  The show will feature a rare TV presentation by the legendary Sounds of Blackness (Minneapolis, MN)) which will mark the group's first appearance on Gospel Superfest TV. The show will also feature Columbus, Ohio's own, Gregory J. Watkins & The Worship & Praise Chorale and many surprise guests.  Gospel Superfest, touted as one of the nation's top TV productions in black gospel music, will be recorded for multiple TV networks and will air in domestic syndication.  This recording session will mark an unprecedented twenty-third consecutive season from the GSF TV franchise.  The show is pre-sold in syndication and will air on ABC, CBS, FOX, NBC & MYTV network affiliates in most major TV markets including New York, Los Angeles, Chicago, Philadelphia, Dallas, Houston, Atlanta and many of the top African American populated TV markets.
We are so excited to be back in front of live gospel music fans!  States the show's executive producer and founder Bobby Cartwright, Jr. (Ohio native).  We've had an amazing time going through our catalogue and offering "The Best of GSF TV" during the pandemic, but it's time to get back to work and we are absolutely thrilled to return to Columbus, OH." Cartwright further states.
Great seats for the event are still available and can be purchased at the CAPA Box office by calling (614) 469-0939 or online at www.cbusarts.com  Recap: Gospel Superfest "Live In Columbus" hosted by Rocsi Diaz, Saturday, August 20th 2022 at the Palace Theater.  The Show starts at 7:00 PM/ET and doors open at 6:00 PM/ET. For more information on Gospel Superfest "Live In Columbus" please visit www.gospelsuperfest.com
About Gospel Superfest 
Gospel Superfest is one of the nation's top inspirational music-driven productions specifically designed and developed for national television distribution. Founded in 1998 by its founders and executive producers Bobby, Jr. & Renita Cartwright, the show has maintained a consistent presence in broadcast syndication for twenty-three consecutive TV seasons, reaching over 85% of US households with each telecast. (Source Nielsen Media Research) Gospel Superfest' production company and distributor, Unity Media Limited, releases five one-hour specials annually in domestic syndication and cable. The firm has produced over 300 TV episodes of the Gospel Superfest and derivative titles over the last two-decades.
The 2022 session "Live in Columbus" hosted by TV star Rocsi Diaz will be carried by major TV network affiliates including ABC, CBS, NBC, FOX, CW, & MYTV stations throughout the US.
Gospel Superfest TV is known for its elaborate staging, trendsetting production, and Broadway styled approach to gospel music television. GSF TV has become a "best in class" offering for TV audiences nationwide and has become a coveted stage opportunity for gospel & R&B performers down through the years. Previous GSF live recordings have been held in New York City, Atlanta, GA, Chicago, IL, Memphis, TN, Jacksonville, FL, Cincinnati, OH, Baltimore, MD and most recently Dayton, OH's Schuster Performing Arts Center. Since the program's debut in the year 2000, GSF has garnered the attention of blue-chip advertisers and partners including Procter & Gamble, Allstate Insurance, Johnson & Johnson, Walmart Stores, GM, SC Johnson, Kraft, African Pride Hair Care, McDonald's, Ford Motor Company and others. The show will continue to build on its rich legacy this summer as it records season twenty-three in Columbus, OH this coming August. More info on Gospel Superfest is available at www.gospelsuperfest.com or by calling the program's hotline at (800) 219-0337. Press inquiries should be sent via email at [email protected].