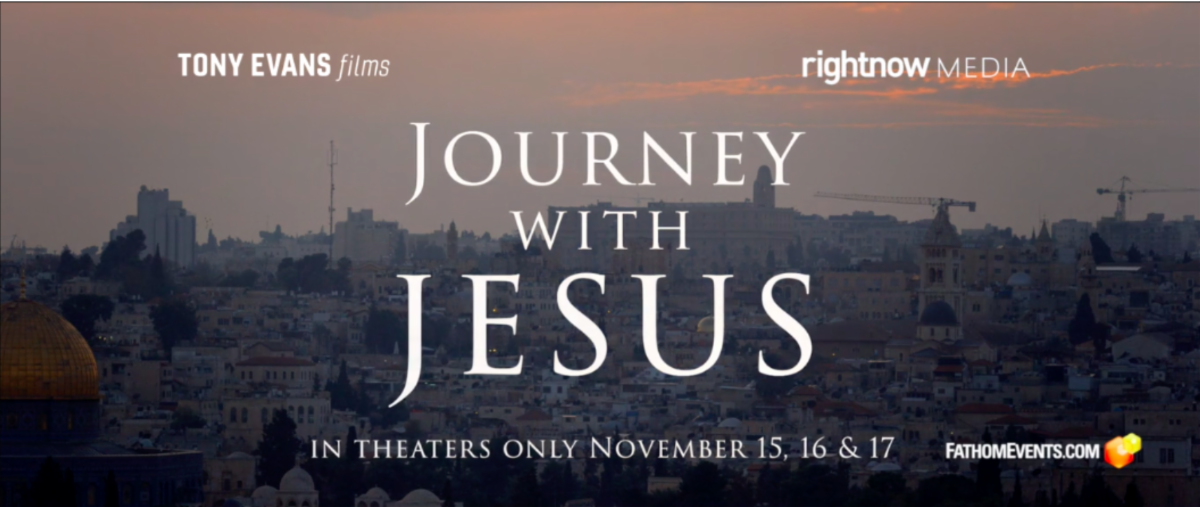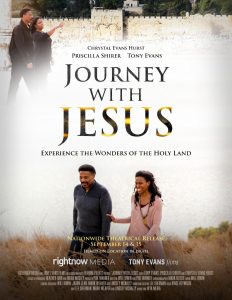 Experience the rich history, magnificent scenery and the incredible significance of the Holy Land like never before as Dr. Tony Evans with his two daughters, Chrystal Evans Hurst and Priscilla Shirer, retrace the steps that changed the world in the new film "Journey with Jesus," a special Fathom Event release coming to select theatres Nov. 15-17 only.
"Standing at the Sea of Galilee reminded me of the beauty and the grandeur of the fact that the Word became flesh," said Shirer. "'Journey with Jesus' will have a powerful impact because the story of Jesus will come alive with fresh relevance and meaning, enriching hearts and renewing faith."
Bringing the Bible to life on screen, "Journey with Jesus" was filmed on location in Israel and shares a captivating walking tour of the historical places of Jesus' ministry, detailing the moments that defined His life from birth to resurrection. Evans, Hurst and Shirer lead the tour with personal insights while giving powerful lessons and biblical context for each location.
"Sharing with people on screen the real places of Jesus where eternity-changing events occurred is a monumental opportunity," said Dr. Evans. "I hope the power of Christ will be communicated and people will learn to praise Him in the midst of their problems, praise Him amid challenges, praise Him for His Glory and then serve the Lord with gladness."
"Journey with Jesus" tickets are now available for purchase. To learn more about the film or to buy tickets visit, www.journeywithjesusmovie.com.
About Fathom Events
Fathom is a recognized leader in the entertainment industry as one of the top distributors of content to movie theaters in North America. Owned by AMC Entertainment Inc. (NYSE: AMC); Cinemark Holdings, Inc. (NYSE: CNK); and Regal Cinemas, a subsidiary of the Cineworld Group (LSE: CINE.L), Fathom operates the largest cinema distribution network, delivering a wide variety of programming and experiences to cinema audiences in all the top U.S. markets and to more than 45 countries. For more information, visit www.FathomEvents.com.
About Dr. Tony Evans
Dr. Tony Evans is the senior pastor of Oak Cliff Bible Fellowship and the President of The Urban Alternative in Dallas, Texas. He is the author of several best-selling books, including "Kingdom Man," "Oneness Embraced," "Praying Through the Names of God," and "Kingdom Men Rising," to name a few. To learn more, visit www.tonyevans.org.
About RightNow Media
RightNow Media's mission is to work with the global church to inspire people to love others before self and Christ above all. Everything we do at RightNow Media is rooted in Jesus's promise that God will use his people to change the world. We provide Christians across the globe with resources that inspire them to champion the mission Jesus gave to his people—making disciples of all nations. RightNow Media offers a streaming library of more than 20,000 video-driven Bible studies, leadership training, and personal care resources for churches, schools, and businesses to give their people. We also host live and simulcast events for tens of thousands of attendees each year designed to help people live on mission wherever they are.