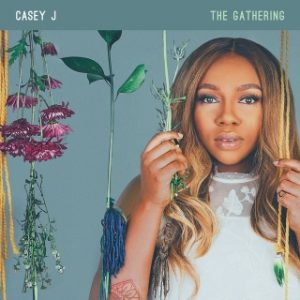 April 16, 2019 – Award winning, songwriter, worship singer Casey J offers an amazing live concert airing this Easter Sunday on Sirius XM Channel 64.
"The Gathering at Sirius XM" will air on Saturday, April 20 at 5:00pm EST/ 2:00pm PST and again on Easter Sunday April 21 at 7:00pm EST / 4:00pm EST.
The chart topping artist performed songs from her current album, THE GATHERING, live at the Sirius XM studio in Washington DC. With songs like "If God," and the album's title track, Casey J shares her unique style of worship music, and the messages of Jesus, through song, no matter the location.
THE GATHERING is the follow-up to Casey J's 2015 debut The Truth, and her number 1 breakout song "Fill Me Up", which has over 26 million combined streams. She continues to connect with audiences, and radio.
Tracey Bethea, PD, WHAL-FM Memphis and Music Supervisor for iHeart Media Custom (Gospel) said "If God, is yet another powerful hit from Casey J. She uses every opportunity to place us right in the presence of the Lord. A humble, consistent and amazing vocalist."
Tune in this weekend for a blessed and inspiring performance.