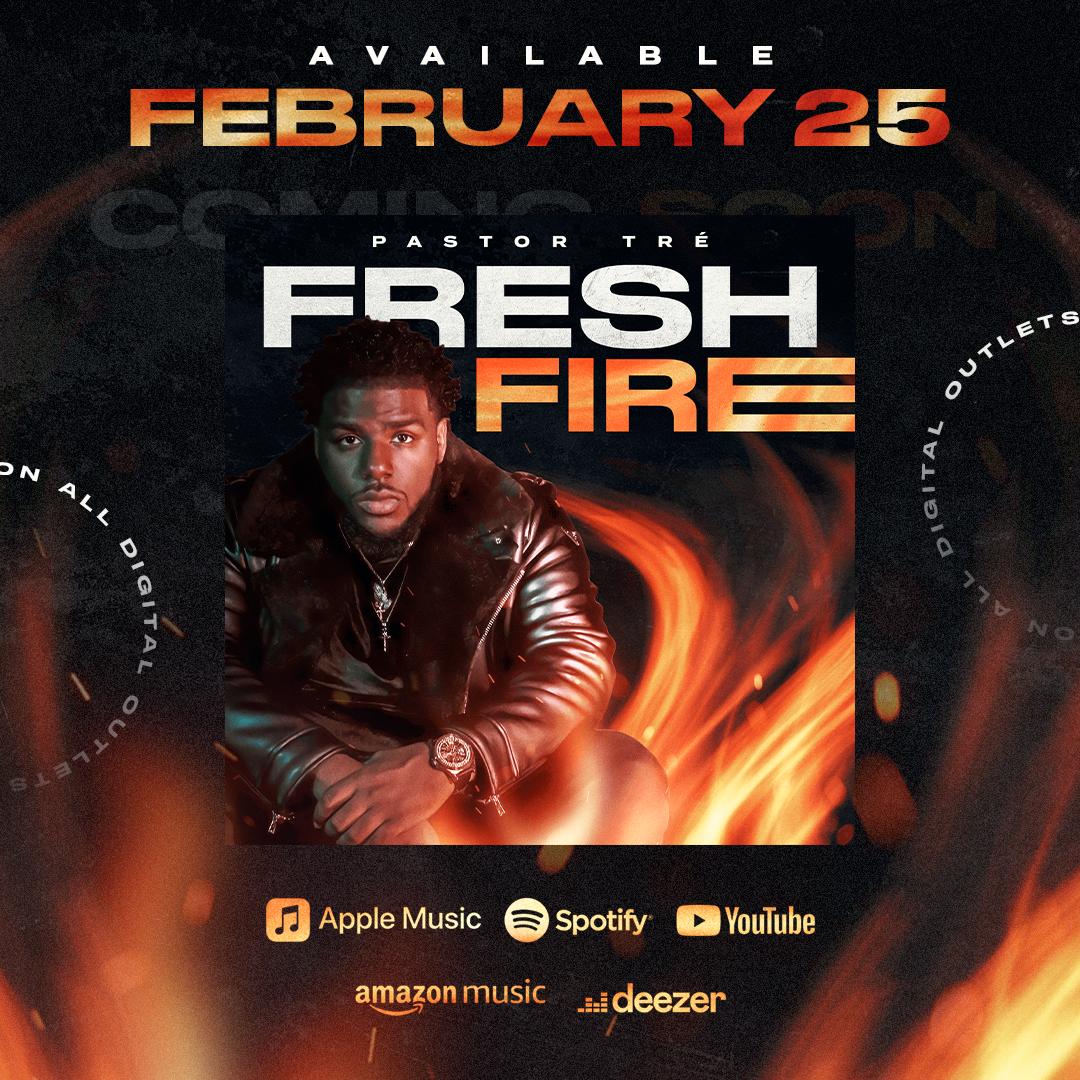 On Friday, February 25, 2022, Pastor Tré will release his debut single "Fresh Fire," a declaration of mankind's desire to possess the anointing of the Holy Ghost being ever fresh in their heart.
Archie "Pastor Tré" McInnis III, is "Gen Z" worshipper for Christ. The Brooklyn, NY native grew up as preacher's kid but is not confined to the "PK" stigma. In fact, he has chosen to follow in his father's (Bishop Archie McInnis II) foot steps. As lead pastor of Full Effect Church in
Allentown Pennsylvania, Pastor Tré is excited to be a pastor for the next generation of leaders but is even further elated with is new role as gospel artist. "I want to be a vessel for God to use. Music is more than passion for me, it's ministry, I believe I bring a fresh sound and an authentic desire to help the whole world worship Christ," says Tré.
At the young age of 25, Pastor Tré is not your average Gen Z'er, and that is evident with the release of his debut single, "Fresh Fire," which is a praise and worship juggernaut that will fit it nicely in today's musical landscape.
"Working with Tré has been an absolute pleasure. His work ethic, focus, drive and talent is second to none. I'm super excited to be apart of his journey and to create an amazing musical legacy together," said veteran music producer David Caton (JJ Hairston, Coko, Hezekiah Walker, Vincent Bohanan), producer of "Fresh Fire."
"Fresh Fire" is already available for pre-order and will be available for streaming and download on all digital outlets Friday, February 25, 2022.