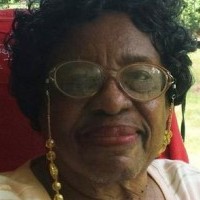 Josephine King of Bainbridge, Georgia, recently received a letter from her church home, First African Baptist Church, denouncing her as a member of its congregation. The 92-year-old former church member, who was placed on the sick and shut-in list for several months, is no longer allowed to worship at First African Baptist Church because she wasn't tithing, according to reports.
Although King was a member of the church for over 50 years, Senior Pastor Derrick Mike claims she has shown non-support towards the church in the areas of constant and consistent financial and physical participation.
"Josephine King is no longer considered a member of the First African Baptist Church of Bainbridge, Georgia," read Gerald Simmons, as he skimmed over the letter addressed to his aunt. "She was stunned. She was disappointed. She was shocked," said Simmons.
He also said his aunt had gone above and beyond in the past to financially support the church. "You shouldn't chase the individuals down," said Simmons. "You shouldn't do that. If that's the case, you're money hungry."
Simmons also noted that his aunt isn't the first person to receive a letter of removal for not tithing, and hopes her story will shed some light on the policy. "You have to have money to make these churches run, but it's not about money," Simmons said. "It's about God. You have to put God first."