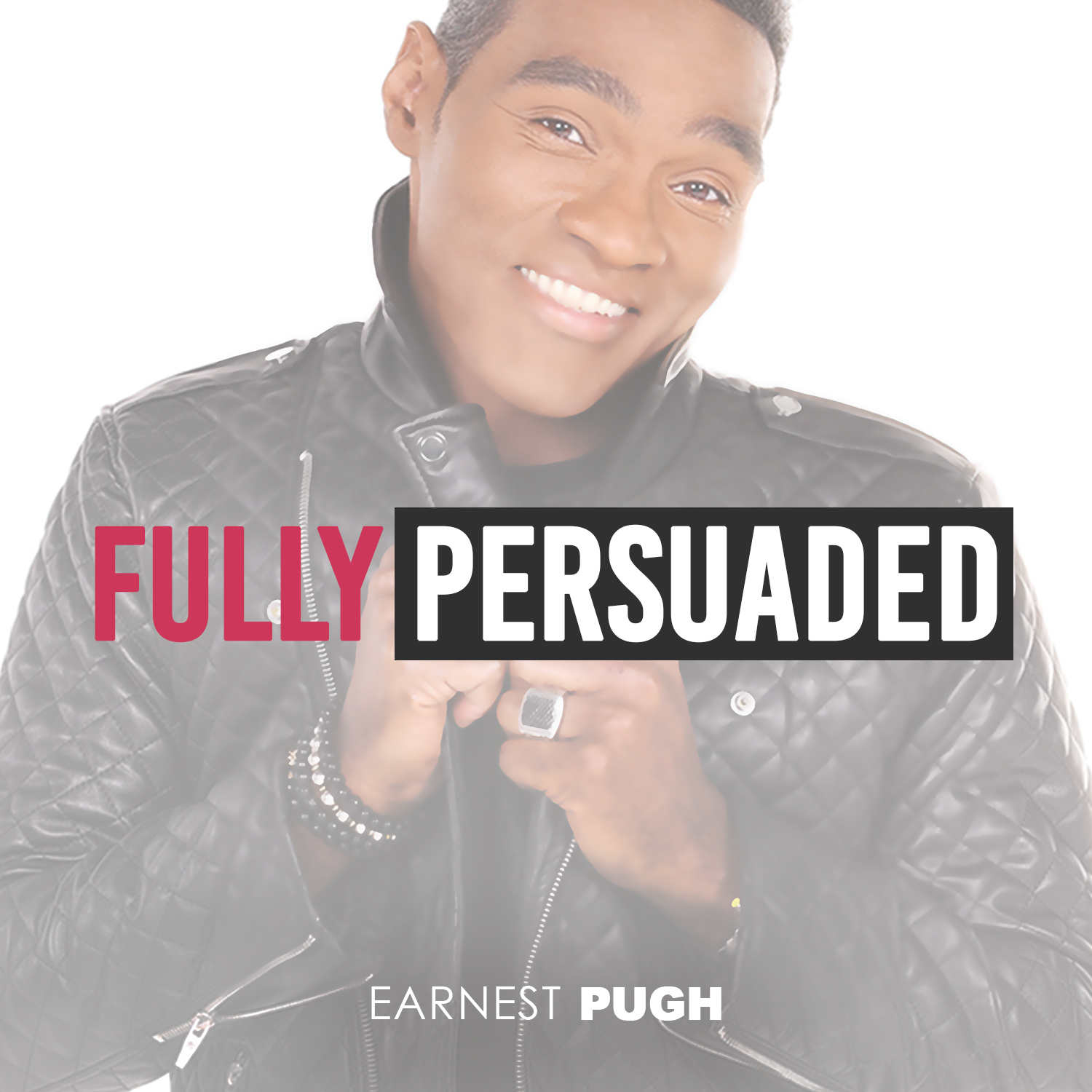 Earnest Pugh is pushing full steam ahead in preparation for the release of his 9th album, Fully Persuaded. The album will be released June 2nd on Pugh's P-Man Music Group record label. The artist and label head revealed the album cover this week, while celebrating the massive jump of the single – "I Need You to Breathe" –from #21 to #13 at Gospel radio. "I Need You to Breathe" is the third most added single this week.
Fully Persuaded is Pugh's ninth album. The title is taken from Romans 4:21: "And being fully persuaded that what GOD promised He was able also to perform."  "I want to remind the people that God is a promise keeper," says Pugh.
"This release is different direction for me because the songs have a broader audience appeal than ever before. There is something for everyone from the millennials to the baby boomers," says Pugh. "We managed to intertwine traditional toe-tapping praise and worship with contemporary, urban inspirational tunes – and it works masterfully! This record will whet the appetite of every thirsty soul that partakes of it this summer."
The album is produced by a trifecta of hitmakers: Michael Bereal, who produced Pugh's "Rain on Us" and "I Need Your Glory"; Lucius B. Hoskins, Keith Williams and Reggie Strong. Fully Persuaded will feature guest artists including Kierra Sheard, Dottie Peoples and Christian Hip-Hop artist Sarge.
The track listing and more details about Fully Persuaded will be announced soon.
Visit www.earnestpugh.com for more information, including his tour schedule.