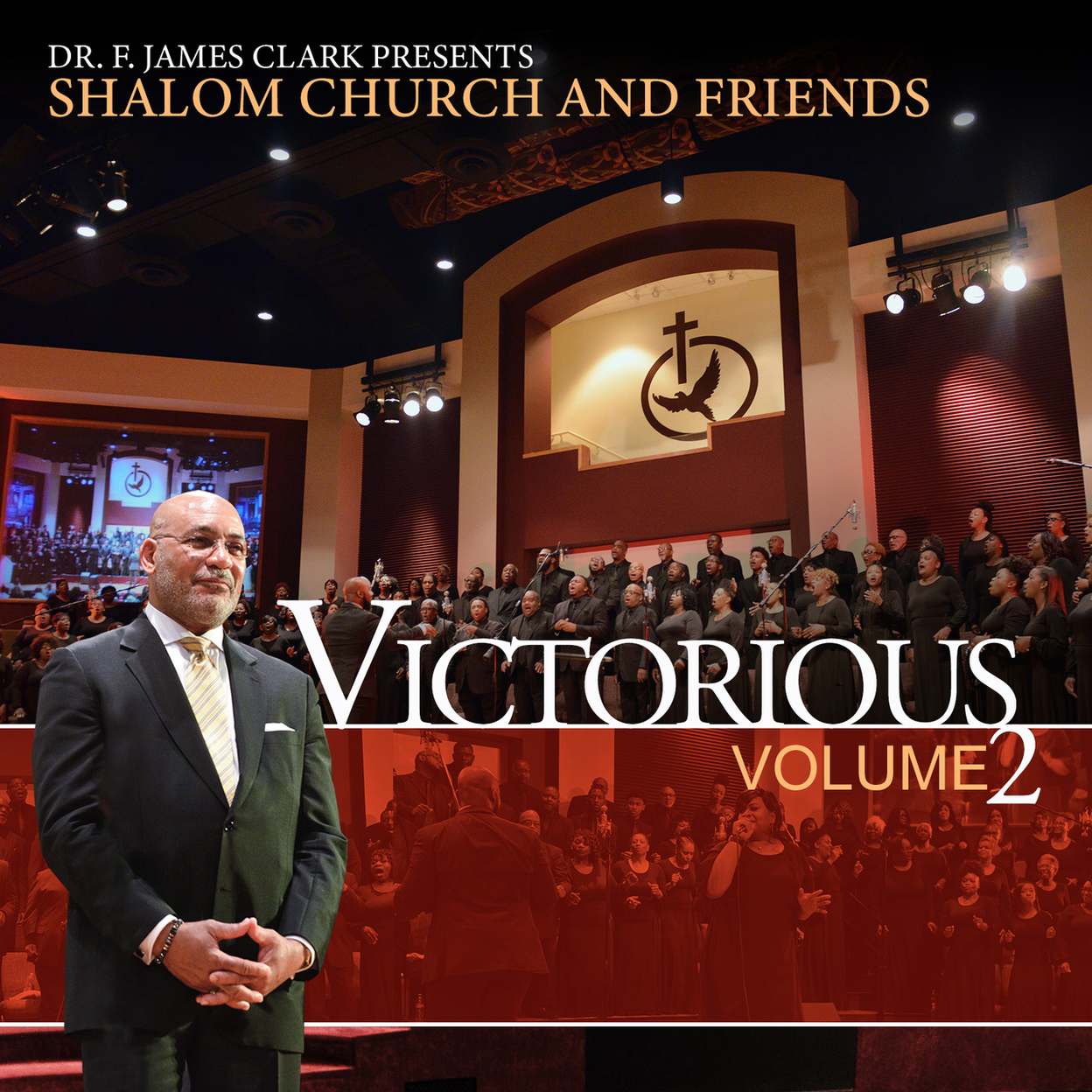 Stepping into the music industry in 2015, 
Dr. F. James Clark and the Shalom Church (City Of Peace) Choirs have released two albums landing at #3 on the Billboard Top Gospel Albums Chart – SIMPLY AMAZING and SURE, CENTERED, FOCUSSED.  Dr. Clark and his choir have Impressively netted two Top 30 Billboard Gospel BDS Radio Chart singles – "We Praise Your Name" and "He's Been Good".  In addition, they earned three Stellar Award nominations and were awarded four Rhythm of Gospel Awards.  
The accomplishments this St. Louis-based music ministry has achieved in a short period are grand, but their work for the Kingdom is greater.  Their desire to impact the world with the good news of Jesus Christ has brought forth choral, contemporary Gospel, and traditional sacred music at its best.  Pastor Dr. F. James Clark and Shalom Church music director Dello Thedford have delivered quality crafted music with theologically sound lyrics that exalt Christ and edify the Body. 
Dr. F. James Clark and Shalom now offer a two-part EP collection from their 2019 live recording VICTORIOUS released in 2020, and VICTORIOUS VOL 2, just released.
VICTORIOUS VOL 2 is a 7-song EP featuring the music ministry of Shalom and talented singers and musicians from the St. Louis area. Both EP's were produced by Terence Vaughn (James Fortune, Gene Moore, Zacardi Cortez, Regina Belle) and directed by composer Oscar Williams, Jr.  
Glyne Griffith, VP of Equity, Diversity, Inclusion, and Social Impact – Dallas Symphony Association and songwriter of VICTORIOUS VOL 2 stand-out tracks "Sacrifice Of Praise" and "Magnify" shares, 
"It is such a blessing and an honor to have God give you songs that resonate with a phenomenal ministry such as Shalom. I and my co-writer Melvin 'Maestro' Lightford pray that all who hear these songs will be blessed and motivated to give God all the praise and glory that He alone deserves."
Vocalist Michaela E. Howard leads the spirited radio single "He Rescued Me" while Pamela Cole belts out the powerful lead vocals on the beautifully arranged ballad "Sacrifice of Praise."
VICTORIOUS VOL 2 is available now on all digital music outlets.  This EP and the entire catalog of music from Shalom Church serve as a source of great Gospel music that can be sung each week in worship services and enjoyed daily as a pathway to a victorious life through Christ.