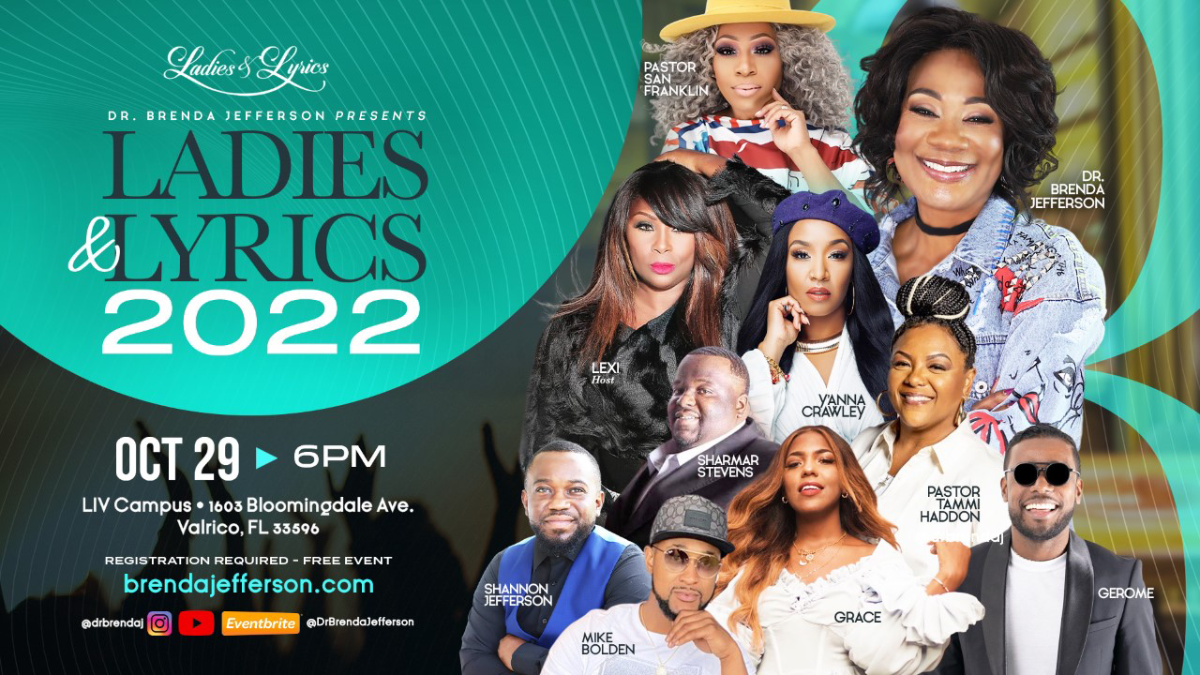 Renowned Author, Pastor and Producer, Dr. Brenda Jefferson will present "Ladies & Lyrics", the biggest gospel experience on Saturday, October 29, 2022 at Living in Victory Church. This free and public event will be filled with live music, workshops and more all to help victims of Hurricane Ian. This will be the 8th Ladies & Lyrics event the church has held since 2013. Special guests will include: Lexi (Instagram and TikTok Influencer), Y'Anna Crawley (BET's Sunday Best Season 2 winner), Pastor San Franklin (recording artist), Pastor Tammi Haddon (recording artist), Gerome & Grace, Mike & Sharmar, Shannon Jefferson, and many more!
When asked about the event, Dr. Jefferson said she wants people to know that "We all have purpose and once you find it, you must refuse to let anyone keep you silent! When you attend Ladies & Lyrics you will enjoy the music but you will also leave impacted by the scriptures from the word of God."
She is most excited to share new music. Ladies & Lyrics has partnered with some of gospel music's powerhouse performers and super producer Gerald Haddon to bring  songs that will lift your soul! Proceeds from the event will go towards feeding families who were most impacted by Hurricane Ian in partnership with the Jefferson's restaurant – Mr.B's Southern Kitchen. In conjunction with the World Central Kitchen, they have already helped supply 15,000+ meals to date.