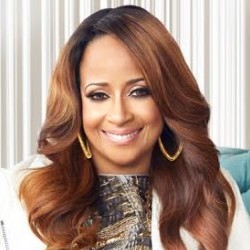 Veteran Gospel music superstar Dorinda Clark-Cole proves that she still has a winning formula as her fifth solo album LIVING IT debuts in the #2 spot on Billboard's Gospel Album Sales chart. The debut comes on the heels of a national promotional tour and national television exposure that is making Dorinda Clark-Cole a household name.
"This is a huge honor and I am overjoyed," says Cole. "After being in this business for as long as I have, it is an incredible feeling to know that people still want to hear my music. This album is my life's testimony and I am thankful for every person who purchased it and every heart it has touched."
Phil Thornton, Vice President and General Manager, Urban Inspirational, eOne Music, says: "Dorinda stretched herself creatively on this project but it is still a 'Dorinda Clark-Cole' album, and I think that's what has fans excited. Dorinda is powerful evangelically and vocally – and both shine through on this album. eOne is proud to have co-labored with her to bring LIVING IT to the masses and we look forward exposing this great music even further."
Joe "Flip" Wilson, Vice President of A&R, Urban Inspirational, eOne Music, says: "I am very excited for Dorinda and for eOne Music. We felt very strongly about making an album that defined Dorinda Clark Cole for the 21st century and for an audience that crosses age, cultural and even religious barries – and I am proud that we accomplished that. Numerous high profile, Grammy award winning writers and producers willingly contributed their talents to this record BECAUSE it was Dorinda Clark Cole. Dorinda is a staple not only in Gospel music, but in music overall. So, to work with a true living legend who is still viable and relevant was a huge honor. What fans are getting on LIVING IT is so much more than just some assembled songs with some nice melodies, they are getting the heart and soul of Dorinda because this album was conceptualized and birthed by her – her life, her energy, her heart, her testimony. Dorinda Clark Cole is an amazing woman and artist, and this support for her is incredible and also well-deserved."
LIVING IT is Dorinda Clark-Cole's self-proclaimed "faith journey," an album that expresses her heart towards a God who has seen her through the trials and tribulations of life and shown her time and again the meaning of His word that says: "I will never leave you nor forsake you."
LIVING IT is available everywhere music is sold, including iTunes, Amazon and Google Play.  For an extra dose of musical brilliance, there is a special deluxe edition available exclusively at Walmart that includes the bonus tracks "Pray" and "Win".