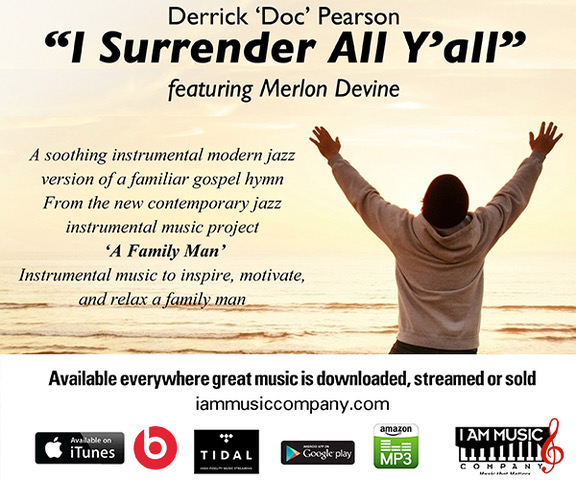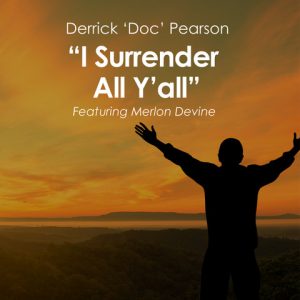 'I Surrender All Y'all featuring Merlon Devine', from award-winning producer/songwriter, Derrick 'Doc' Pearson, is ushering listeners into worship worldwide.
Derrick 'Doc' Pearson and his music have become a staple at the top of the Billboard charts! His success began with his Billboard # 1 R&B single composition 'Have You Had Your Love Today' for the OJays. He continued his Billboard chart success with 3 consecutive Billboard Top 10 Gospel Album chart projects (his 2014 'It's Alright featuring Al Johnson', 2015 'No Greater Love', and 2017 'I Still Do: Songs for A Biblical Marriage').
Always willing to test the boundaries of his music in different musical genres, today, Derrick 'Doc' Pearson seeks to inspire through impactful instrumental contemporary jazz music. His new single, 'I Surrender All Y'all, the latest from the new inspirational contemporary jazz instrumental music project, 'A Family Man: Instrumental music to inspire, motivate, and relax a family man', is a soothing instrumental modern jazz version of a familiar gospel hymn. The tender ballad features an amazing soprano sax performance from saxophone extraordinaire Merlon Devine in an inspiring musical arrangement and production to the classic hymn.
Available everywhere great music is downloaded, streamed or sold.