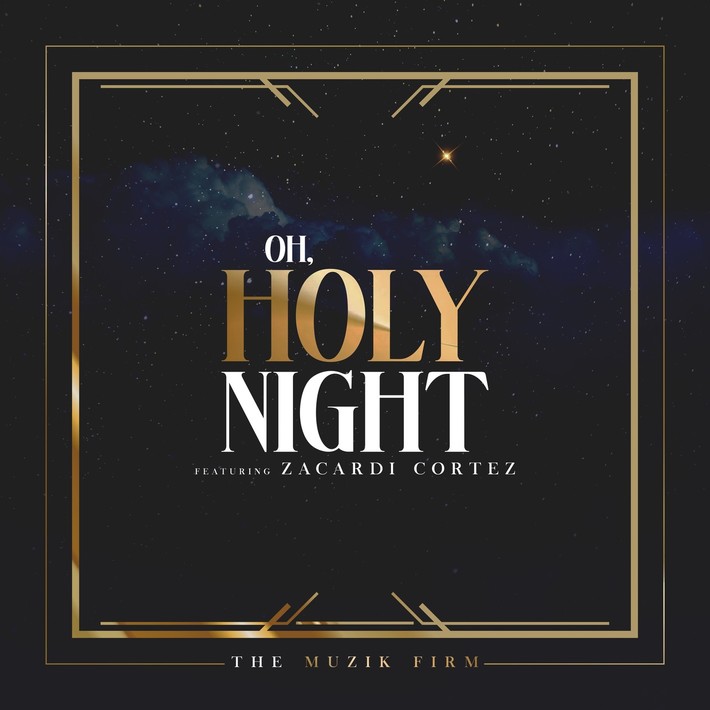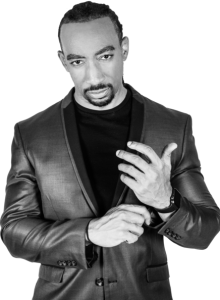 The Muzik Firm is an innovative band of musicians led by De'Miyon Hall, former drummer and music director for the "Empress of Soul" Gladys Knight.  The Las Vegas, NV based team of talented individuals use their instruments and voices to deliver a dynamic evolution of sound and visual creativity.  On their journey to send a positive wave across the world, they realized that there was a presence missing and a sound that represented and embodied unity.   There was a missing sound that could cross a multitude of cultural and creative barriers.  As a result of their mission to fulfill this missing presence, The Muzik Firm was formed.
The Muzik Firm has released 3 singles to date:  "This Christmas" featuring Carla Anderson (2018), "The Duet" (2019), and "Alchemy" (2020).  They are now releasing a new Christmas single "Oh, Holy Night" featuring Gospel singer Zacardi Cortez.
"Oh Holy Night has always been one of my favorite Christmas songs," says De'Miyon.  "To have it sung by one of my favorite artists Zacardi Cortez was an added bonus.  He knew what this song needed and he delivered vocally!
"Oh Holy Night" is playing now in holiday music rotation on Gospel radio stations across the country and will be available on digital music outlets on December 15th.
Band leader De'Miyon found his roots in gospel music under the leadership of his father, the maestro, David Blakely, who is known for his tenure with The Hawkins Family, the late Rev. James Moore, LaShun Pace, and a host of others.  De'Miyon has incorporated this legendary sound with his new interpretations of Gospel music to create his prowess in the ever-evolving genre of Gospel music.
De'Miyon is also passionate about ministry and helping his community.  He will be hosting A Muzik Firm Christmas benefit concert featuring, Tonya Baker, Tarralyn Ramsey, Damita Chandler, Carla Anderson, Gayle Brannan, Heath Burgett, Chris Johnston, and Tisha B Smith of the FAM.
"I'm a really big advocate for the homeless," he shares.  "I pray we all can give the gift of love by doing something for the less fortunate."
A Muzik Firm Christmas will stream live via Pay Per View (PPV) on December 10th at 7PM Pacific / 10PM Eastern.  Proceeds from the show will help The Muzik Firm purchase sleeping bags for the homeless in the Las Vegas valley.  Tickets for the live stream can be purchased here.