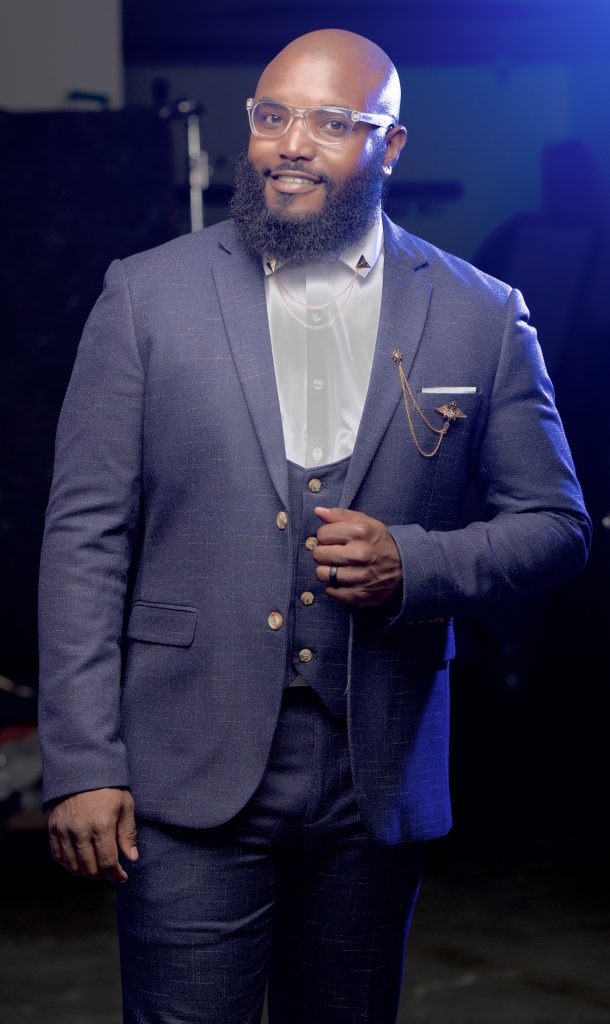 There's one thing Demetrius West wants you to know after hearing him and his devoted band of worshippers.  "As Jesus' publicists and exclusive hype team, we want you to know that you have had an encounter with Jesus, and your life will never ever be the same again. As Jesus Promoters, we take our job seriously." Indeed they do.  West and Company has left a bold impression on audiences across America with their unique style of rambunctious praise and unapologetically rich choir sound.  Audiences have agreed with them as their first single, Open the Floodgates from their first national release Choirology disc hit number one on both the BDS and Mediabase charts.  Accolades from coast to coast followed and West and JP went on to receive their first Stellar Award nomination.  The album set the stage for  the release of Do It Again in 2020 with I'm Next also rising to the top of the charts.
West said the projects allowed him a chance to give his audience a view and hear them  from the traditional and the contemporary.  Then the pandemic hit.  "We all had to slow down and take inventory, whether we wanted to or not,  It was a time for us to lean and rely on God. It was God's way of giving us time to get back to basics and understanding that He is in control of everything", says West.  "We could have been left to focus on our situations and struggles, but we chose to place our hope and confidence in the power that lies in the name of Jesus."
The group released their new single, Your Name, which has risen to the top 20 on the BDS Radio chart.  Your Name serves as the precursor to the group's forthcoming project, Old Fellowship Hour which features them at home in their natural element. "This is going to give you nothing but feel good churchy choir music that you come to know and love, and the way we do it is second to none, West explains.  Demetrius West and JP will continue to travel the country in preparation for the album release with dates scheduled throughout November and December.