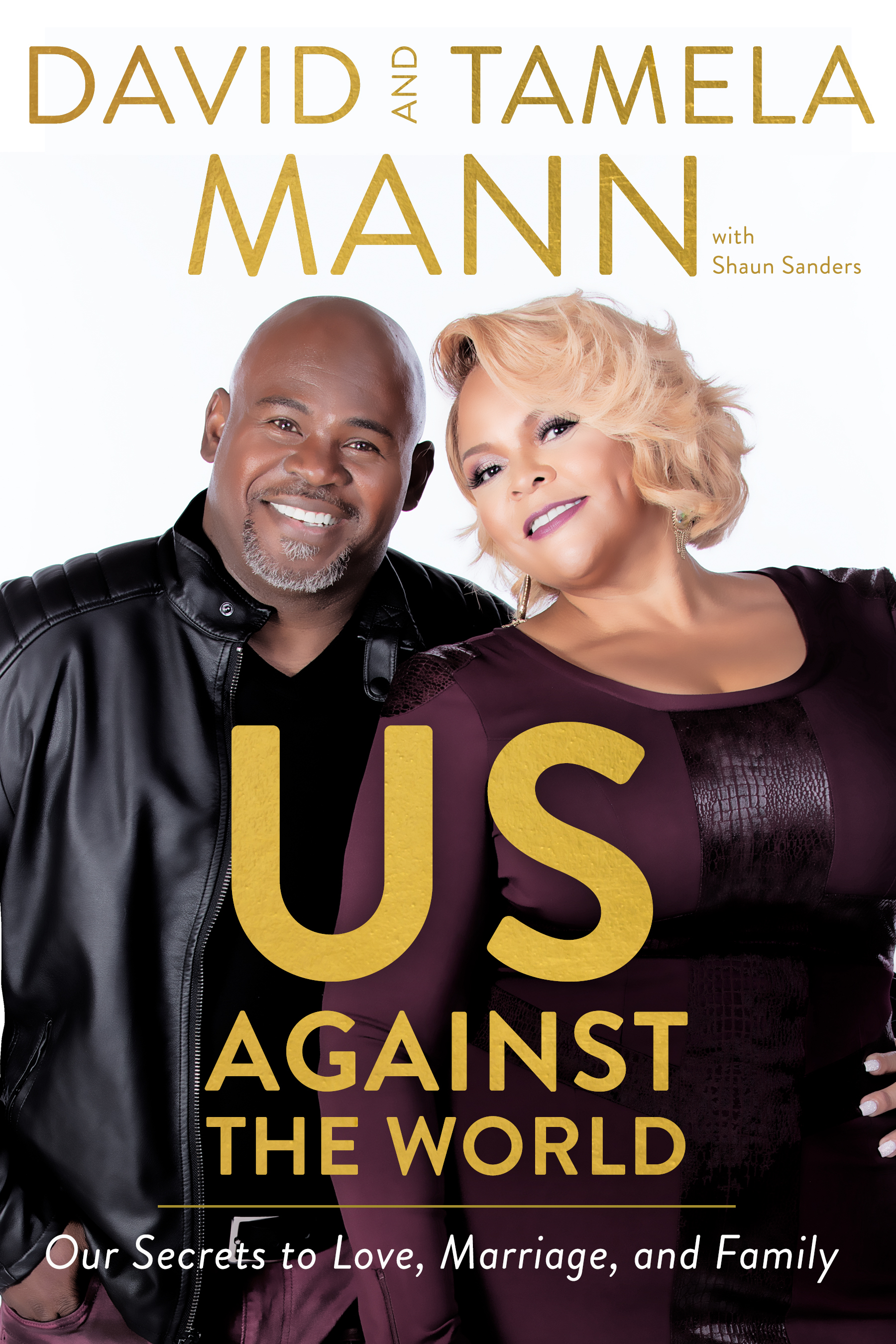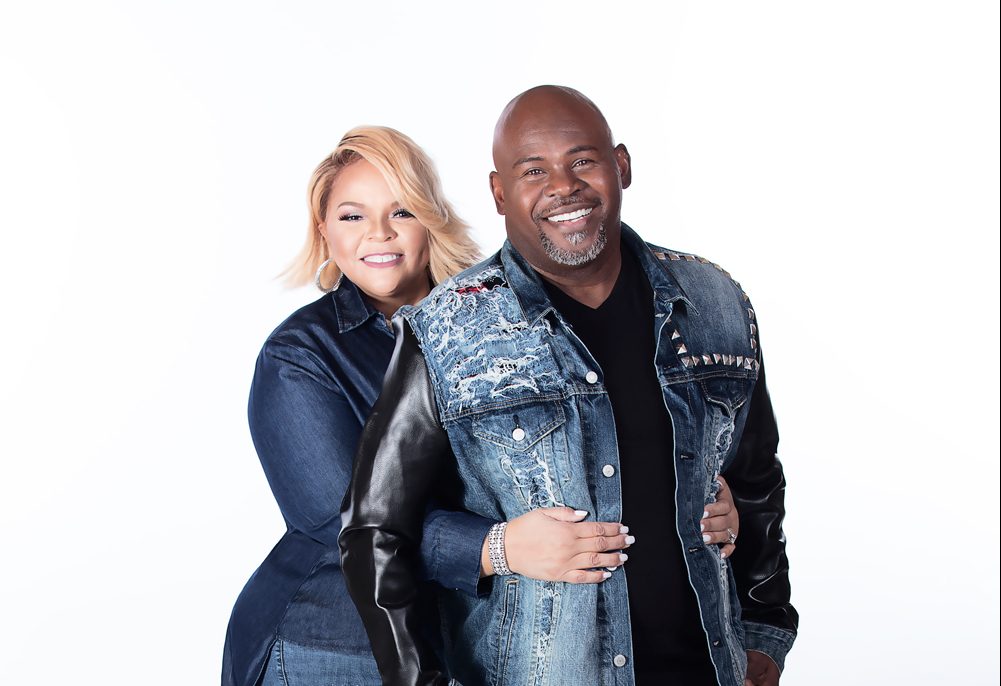 Two-time NAACP Image Award-Winning Actor and Comedian David Mann and his wife, Grammy® Award-Winning Recording Artist Tamela Mann, are celebrating their 30-year love story with the release of their new memoir, Us Against the World: Our Secrets to Love, Marriage, and Family (W Publishing/Harper Collins Christian), available November 13, 2018.
With a relationship spanning more than 30 years, David and Tamela are just as, if not more than, happily in love as they were in the early days of life together. In their new book,Us Against the World: Our Secrets to Love, Marriage and Family, the superstar couple who has delighted and inspired audiences through music, plays, movies, and the television series' Meet the Browns, The Manns, and Mann & Wife, candidly share a wonderfully inspiring, funny, and up-close look at their lives while offering hope and practical advice for building a strong relationship, marriage and family.
"We've always been transparent about our relationship and family with fans. In our first book we'll tell our whole story and share our secrets to a successful marriage," said David. "Our marriage is a top priority and our greatest accomplishment. We're excited to share what we've learned about doing life together as a couple and how to fully love your spouse," said Tamela.
Highlights of Us Against the World include:
Shares tips to help couples grow in love and commitment to each other.
No holds-barred honesty gives hope, no matter how difficult things may be.
Insight into how two successful people-built careers and a family together.
Lays out how to experience true unity and fulfillment in marriage.
Offers encouragement that though blending a family is difficult, it is definitely possible.
ABOUT DAVID MANN
Ingeniously funny and extraordinarily talented are understatements when it comes to David Mann, the multi-faceted, two-time NAACP Award-winning actor and comedian. A native of Texas, David masterfully showcases his God-given talents in a most dynamic and distinguished way. His musical and theatrical talents brilliantly epitomize ingenuity at its best. Along with his wife, Gospel singing sensation Tamela Mann, David co-stars in the hilarious TV comedy, Mann & Wife, and their family docu-series, The Manns. When David is not on set shooting, producing or directing, he brings his live comedy show to venues around the country playing to capacity crowds. David, together with Tamela, head up their independent entertainment company Tillymann Music Group.
ABOUT TAMELA MANN
Tamela Mann is a Grammy® Award winner, three-time NAACP Image Award® winner, BET Award winner, Billboard Music Award winner, Stellar Gospel Music Award winner, and GMA Dove Award-winning singer, actress, songwriter, producer, and businesswoman. Tamela's award-winning album Best Days debuted at No. 1 on multiple Billboard music sales charts and includes the No. 1, RIAA-Platinum certified single "Take Me to The King." Tamela set a historic personal and industry record as the first Gospel lead artist in Billboard Gospel radio chart history to score three consecutive No. 1's from an album. The string of hits includes "Take Me to The King," "I Can Only Imagine," and "This Place." Tamela's Billboard chart-topping fourth solo studio album One Way features the Billboard No.1 singles "God Provides" and "Change Me." In 2017, Tamela broke the record for the most No. 1's in the history of Billboard's Gospel Airplay chart when "Change Me" became her sixth leader. Tamela co-stars with husband actor/comedian David in the hilarious TV comedy, Mann & Wife, and their family docu-series, The Manns. Together, the couple heads up their independent entertainment company Tillymann Music Group.