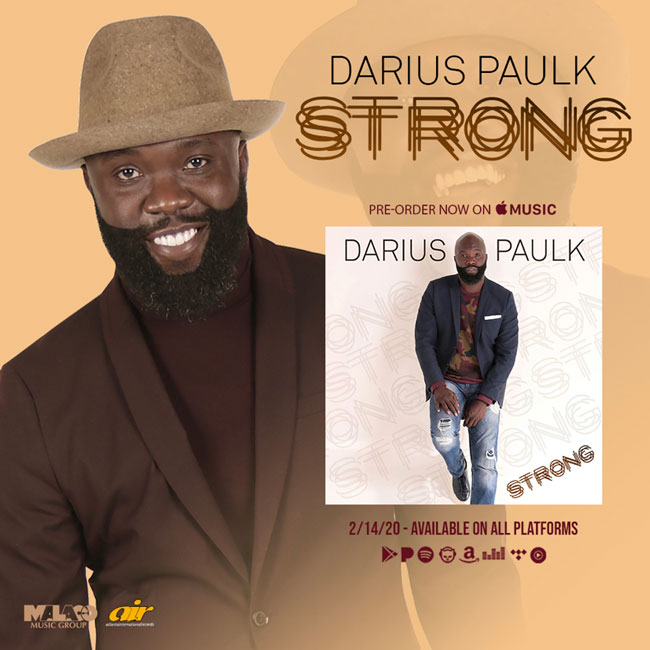 Stellar and Dove Award nominated singer-songwriter,
Darius
 Paulk's Debut album release, Strong, is set to release February 14, 2020! The albums leading single, "Strong Name" is a melodically infectious song of strength and empowerment expressing the authority we have in the STRONG name of Jesus. Much like 
Darius
' 1st penned song to hit airwaves, Nobody Greater, delivered to us by Gospel Artist, Vashawn Mitchell, we believe Strong Name will be an anthem that will echo in Kingdom music throughout time.
"Strong Name" the lead single on STRONG written by Paulk, was written during a period of great transition for he and his family, at a time when the writer needed something to help him believe. When speaking of the song, the Stellar/Dove nominee exclaims, "this song is for everyone who may get discouraged under the vicissitudes of life. You aren't alone, He (God) is our constant help".
Also featured on the album, are special guest appearances from, (Season 2 & 8 Sunday Best finalist) Zebulon Ellis, singing "There", as well as Destinae Wimbush featured on "Psalm 62".
Paulk professes, "This record is a melting pot of a lot of different experiences and musical inspirations, hopeful to be a blessing to the world".