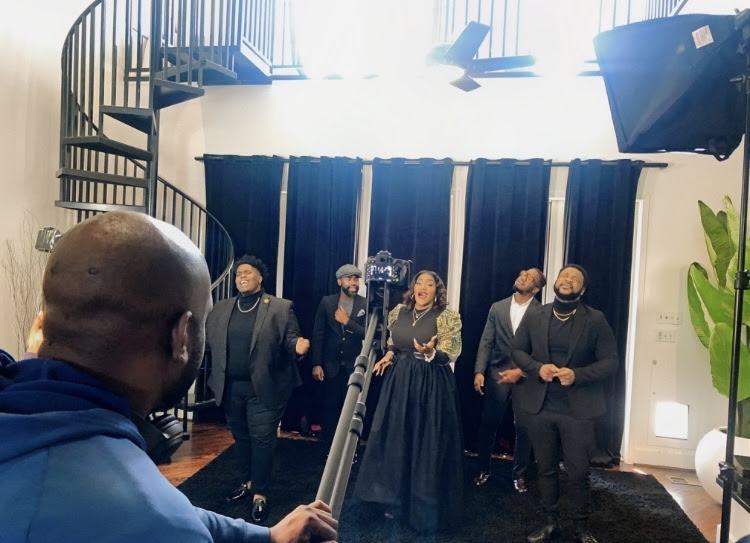 Music and brand strategy company Creative Classic Agency (CCA) celebrates this Christmas season with the release of holiday single "Oh Holy Night" through the newly launched All God Music brand. The ASCAP and BMI Award- winning creative agency partners with Indieblu/MNRK Music Group for distribution on their inaugural release.
"Oh Holy Night" is produced by ASCAP Award-winning songwriter and publisher Marcus Calyen for Mamie & Marcus Productions ("You Just Don't Know"-Zacardi Cortez) and features select vocalists from the CCA all-star roster; Zacardi Cortez, Will McMillan, Shenell Dixon, Wess Morgan, Cardell Booker and Kierre Bjorn. The visual for the advent single is directed by CCA's principle Nicole Heyward and edited by D. Smith of Atmosphere Productions; it will premiere on the MNRK Music Group Youtube Platform.
Founded in 2008, Creative Classic Agency is a highly regarded Management Company servicing the urban and faith-based markets. CCA provides Talent Management, Partnership Procurement, Event Production and Content Production services. Current clients are Artists, Songwriters, Authors, Pastors and Speakers including ASCAP, BMI and NAACP Image Award-winners; BET, GMA Dove and Stellar nominees.
Company highlights include managing Empress of Soul Gladys Knight's media run for her "Just A Little" single release (co-written by CCA client Avehre), which concluded with Knight lighting the Empire State Building in support of VH1's Save the Music Foundation.
The "Oh Holy Night" visual will be available on the MNRK Music Group YouTube Platform starting 7pm CT on December 2, 2021 and the audio will be available on all streaming platforms December 24, 2021. CCA's Talent Roster is available for all businesses interested in partnership or media opportunities.
Click here to watch: