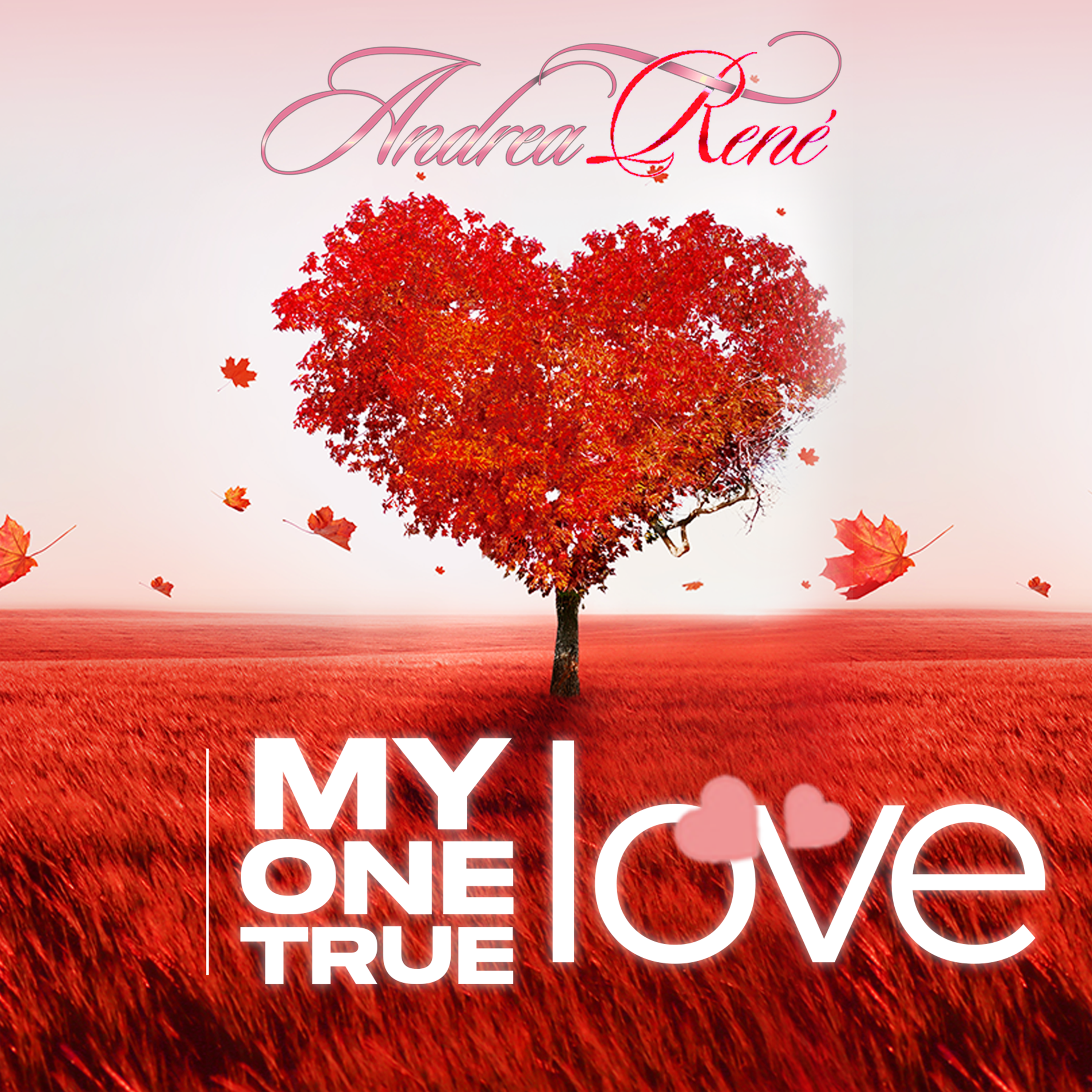 The love of God is incomprehensible, inexhaustible and inescapable. Although February is known as the month of love for couples, Contemporary Gospel Artist Andrea René (formerly known as Andrea René Williams) is reminding believers and non-believers alike that the ultimate love comes from God and God alone. Her brand new single, "My One True Love," is the artist's latest single, and it debuts just in time for Valentine's Day. A danceable track, "My One True Love" is the artist's first release on her Inspirational Song Factory record label. Produced and performed by the artist herself, "My One True Love" is currently available on all streaming platforms.
Written by Andrea René, "My One True Love" came to her last February. "Last year as I was thinking about Valentine's Day, I thought about how much the holiday focuses on human love. And although romantic love is a beautiful thing, many of us have bruised hearts because of relationships that didn't work out; I definitely have experienced that. But as I continued to think about my past broken relationships, I remembered that the Lover of my Soul has never broken my heart. His love has been the only love to carry me through some of the darkest times of my life," says the songstress. It was these ideas that became the lyrics of "My One True Love".
The track is quite different for the recording artist, and the EDM-influenced song will conjure up thoughts of dancing on the floor of a Christian club. "This track is the most contemporary track I have ever created," she says. "At first when I finished it, I was hesitant about releasing it. But the more I listened to it, the more I liked it. Now I think it's one of my best productions," says the producer and engineer. "My One True Love" will be featured on her forthcoming debut vocal album. Currently, Andrea is putting the finishing touches on Believe, a project scheduled to release this fall. Her instrumental EP, Soul Oasis: The Instrumentals was released in 2020 and a previous single, "Who Do I Run To," also dropped in 2020.
A singer since the age of four and a pianist since the age of seven, Andrea René has been blessed to sit under world-renowned, award-winning ministers of music including Richard Smallwood, Byron Cage and Ricky Dillard. She has sung the National Anthem for the NBA's Washington Wizards, the WNBA's Washington Mystics and the Georgetown University Hoyas. A summa cum laude graduate of Berklee College of Music and a former Recording Academy/GRAMMY Awards Manager for the Washington, DC Chapter, many know her as the CEO of the celebrated public relations & marketing firm, The Tehillah Agency (formerly known as Tehillah Enterprises). Throughout her illustrious career in the music industry, she's represented indie artists and legends; this year she celebrates 25 years in the music business.