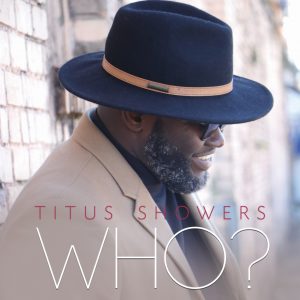 Chart-topping solo new artist, songwriter and A&P Records recording artist Titus Showers, who's a lead singer and member of two-time Stellar Award-winning family group The Showers debut solo project WHO? landed a No. 38 position on Billboard's 2019 Year-End Top Gospel Albums List.
Released May 10, WHO? was one of the Top 5 gospel album sales debuts on the Gospel Albums chart in 2019 and was one of the highest gospel album debut among all-new gospel acts as well. WHO? features the lead radio single and Top 30 song "In His Name," which is co-written by Titus along with GRAMMY®-nominated musician Lucius B. Hoskins (Shirley Ceaser, Zacardi Cortez, Joshua Rogers).
An advocate for community health development, disease prevention, and eradication, and relief and rehabilitation, Titus partnered with Forbes Listed Top 25 Charity, MAP International, a global Christian health and relief organization that provides life-changing medicines and health supplies to all people across the world, regardless of religion, gender, race, nationality, or ethnic background who are living in conditions of poverty.
About Titus Showers:
A former lead singer of chart-topping two-time Stellar Award nominated sibling group, The Showers, for the celebrated recording artist it all began in his hometown of Hammond, Louisiana – a picture-perfect town with a population of about 20,000 people where he functioned, as a care coordinator specializing in healthcare coordination and case management. He recorded two albums with the family band – both Stellar Award-nominated, 2015's The Showers Family Group and 2017's The Journey. His first single "In His Name," debuted in the Top 10 on Billboard Gospel Digital Song Sales chart in April 2019 landing at #7. Titus 7-track debut EP WHO? released on May 10, 2019, and debuted at #1 on Billboard's Top Gospel Albums chart and #1 on Nielsen Soundscan Top Gospel Albums chart making his album the highest first-week Gospel album sales debut in Gospel upon its release. Additionally, WHO? appeared on multiple Billboard charts including the Combined Top Christian/Gospel Albums Sales chart (#4), Top Independent Albums Sales chart (#9).