Cedric Petties as a young christian travelled to many places winning young people to the Lord with urban gospel music and now has grown and is reaching a wider audience. His latest single, "Thank You," encourages us to be thankful and grateful. He believes that posturing ourselves with an open heart of gratitude can open many doors. His music in this project speaks the language of our present culture and brings us to the heart of God. His music is a must have for your playlist because it keeps us focused and in position to receive from God. Push the doors of heaven open and shout Thank You Jesus with him while listening to his new single. Cedric has Pastored 3 churches and has been working in ministry for over 20 years. His experience and music will change the atmosphere and pull you to higher altitudes. Buckle your seat belts and hold on, the music that's coming will usher you into your place of destiny called "there."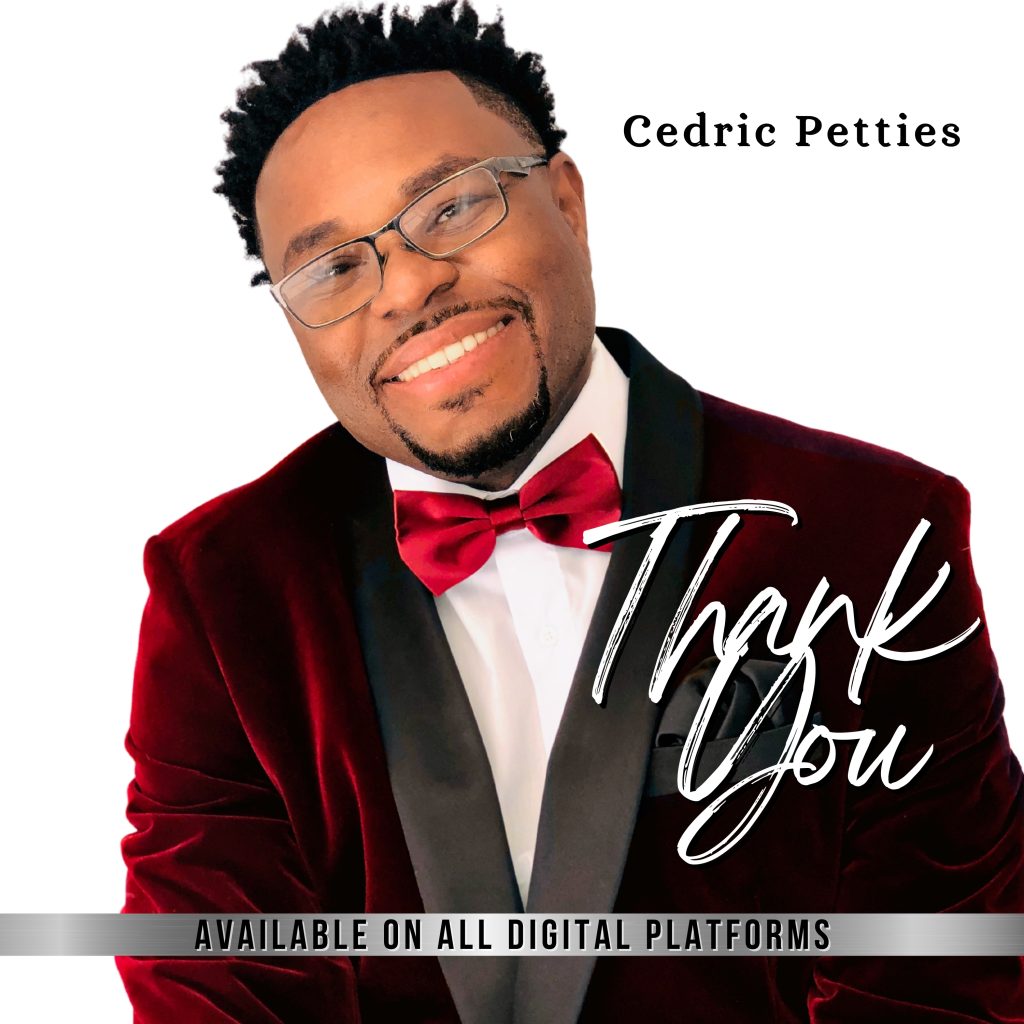 About Cedric Petties:
Born and raised in Oklahoma Cedric Petties is an enigma to his generation. He has merged a little bit of the country with the city in his message. At a young age, he was known as a Hip Hop artist that could sing as he opened for a few well know artist. His life drastically changed as he gave his life to God at the age of 19. His persistence and hard work has afforded him success in the church and business arenas. He has overcome and pursued God carrying the message of the Gospel to the world. Singing and playing as a Prophetic Psalmist on the piano and guitar has allowed his music to uplift and change atmospheres. His gift to preach and sing has brought many directly into the glory of the King. His ability to teach and make complicated teachings simple has made him a sought-after voice. From singing in the streets to the homeless to singing on huge stages to the affluent, his message of the gospel has remained constant. His love for the lost and the church is visibly seen and felt. His experience in the church and on social platforms has sent him around the world. His music in your playlist will set your heart ablaze and stir your faith for the impossible.