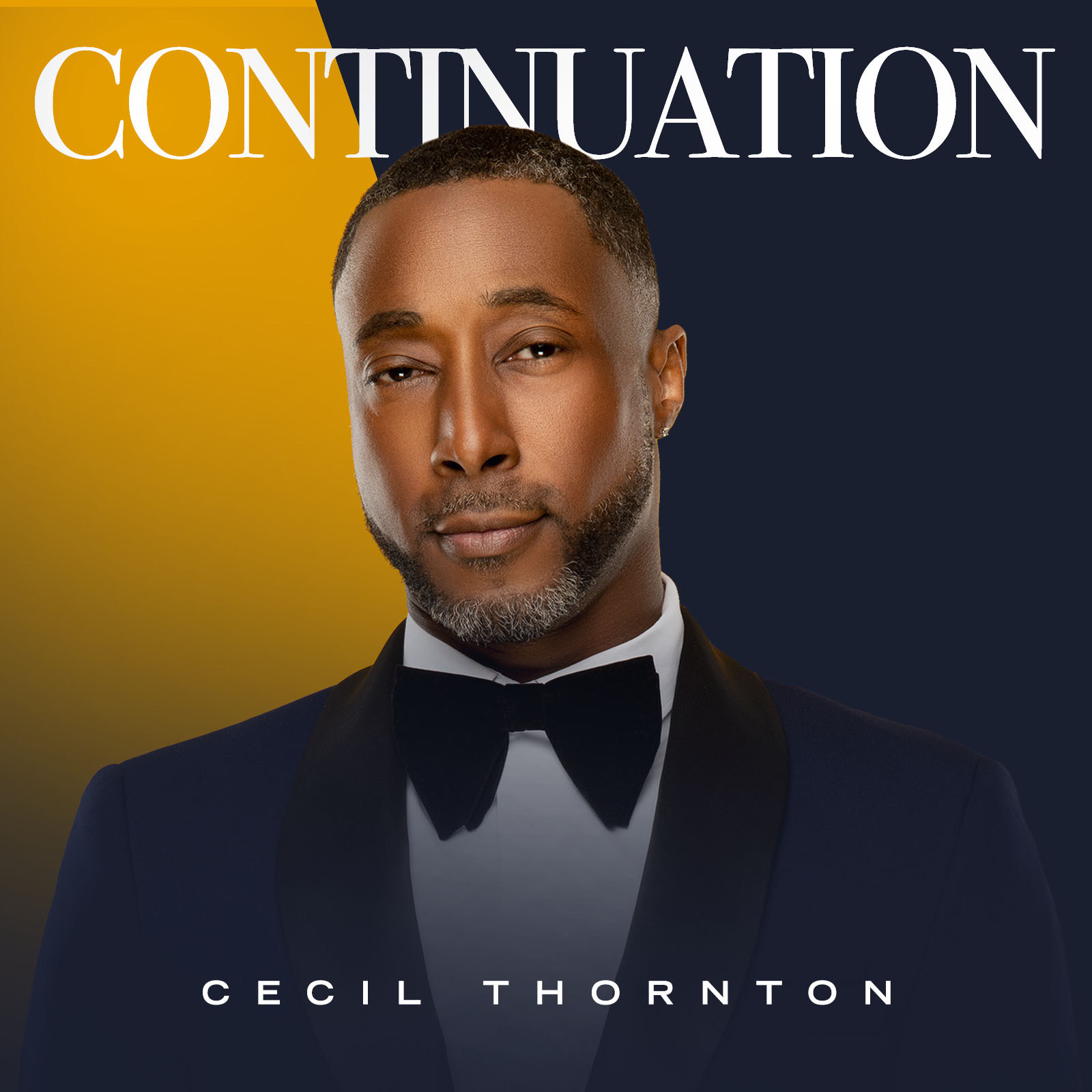 Multi-talented singer, songwriter, and producer Cecil Thornton returns with new EP titled Continuation. The EP, which is produced by Justin Gilbert and Anthony Parrish of GPAC, LLC is available for Pre-order NOW. Continuation is available for $4.99 and you receive 3 tracks instantly during pre-order. Get your copy TODAY! You will not regret downloading this latest Gospel gem.
Cecil's long-awaited forthcoming 3rd project, an EP titled Continuation, which releases digitally on May 7, 2021 is slated to be a real treat for Gospel music lovers. Fans can pre-order the EP Continuation, NOW and will instantly receive three tracks. The EP, which features special guest vocalist will be available for download or streaming May 7th. Continuation pays homage to the extraordinary love of God with its unconventional approach to modern gospel is a testament of where God has brought Thornton from he states. God has proved his promises to be true in his life and this EP displays that exquisitely with the first single "Forever Grateful" which takes him back to his early Gospel roots.
"You can see the evolution of my music lyrically, creatively and even in the experiences," states Thornton. "God has elevated me in a number of ways since my last works." "Things promised to me as a child have started to manifest and this EP is my offering and my expression of gratitude to God for being a man of his word."
With his celebrated debut project Live Simplicity (2006), Thornton became a trendsetter whose musical creativity, lyrical connectivity, and vocal uniqueness catapulted his music in a genre unparalleled to others. Merging different elements such as contemporary jazz and neo soul into Gospel creating a refreshing and unmistakable sound. His unique tenor and commanding skill is always the "bow on top" of all the music he creates. He recorded his follow-up project and sophomore effort, an EP titled Variation in 2014, which featured the fan favorite song "No Ordinary Love."A native of Houston, Texas, Thornton who currently resides in Washington, D.C. is an educator where he teaches Pre-K.