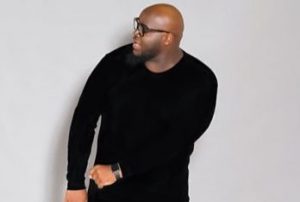 Ron Poindexter who is a well respected Background Singer in the Gospel Music Industry has stepped to the forefront with his own Music! Rob talks with uGospel.com's own Khalif M. Townes about New Music and Much More!
Ron Poindexter a Chicago native does not recall life without music. His mother as his first influence and teacher helped lay a strong foundation for the now artist, songwriter, and producer. Although on a journey that has just yet begun, he has been afforded the opportunity to support awesome artist such as Dante Hall, JJ Hairston, DeWayne Woods, Donald Lawrence, Todd Dulaney, Donnie McClurkin, Ricky Dillard, and R. Kelly to name a few in live performances and recordings.
God has thrusted Ron forward into his own ministry.  In 2015 Ron released his debut single "Just Jesus" and in September of the following year Ron stepped out again in his first live recording in which he produced and wrote all the material for. Evidence of that night was a single which was released, an awesome declaration from that monumental night of ministry entitled "I Didn't Die". Since then Ron has signed with eOne Music Nashville's digital subsidiary IndieBlu Music.
He is slated to release his debut EP project later this year, with the single "Lord Make Me Whole" already released and leading the way. Ron's ultimate goal is to make the name that matters GREAT!