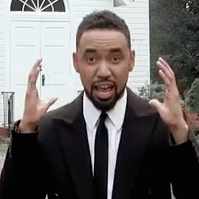 The music video for Bryan Andrew Wilson's haunting song of reflection and redemption "Turning Away" will make its Centric TV debut this Sunday, February 1, 2015 when it airs in the 8:00 AM hour block on the cable channel's "Lifted" program.
The Top 15 Billboard Magazine Gospel Airplay single has also just posted to the Vevo channel and will go on sale on iTunes within the next two weeks. Meanwhile, "Faithful God" – the upbeat urban-flavored second radio single from Wilson's Top 20 Stellar Award nominated "The One Percent" CD – is now making its way onto gospel radio station playlists.
The infectious track was produced by Andre "A-Minor" Johnson of A-Minor Music in collaboration with the Major 3rd Production team  (Gerald Jones, Justin Francis and Carlos Woodard) that has cut tracks on marquee gospel artists such as Darwin Hobbs, Lowell Pye, Damita, Virtue and BET Sunday Best Season 4 finalist Amber Bullock.