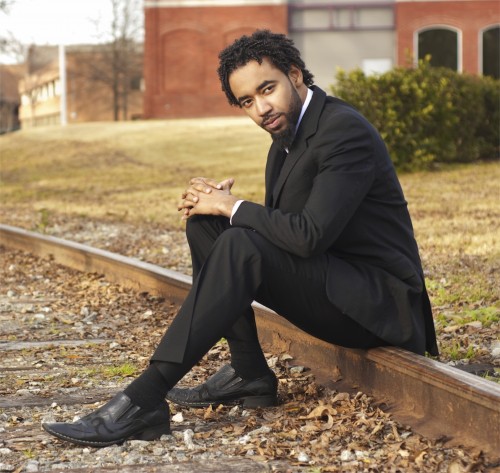 Singer/Preacher Bryan Andrew Wilson kicks off his second annual House of United Believers "Holy Unity" conference in Orangeburg, SC (where he graduated from Claflin University) this Thursday, September 27th with the theme of "Governing A Global Glory." Speakers include Evangelist Maxine Johnson (Miracle Faith Center, Paterson, NJ) and Mr. Wilson. Guest psalmists include Chalk Hill, Marty & 2nd Chronicles and David Dupree & The Solid Rock Mass Choir. The nightly event takes place at New Life in Christ Church, 241 Broughton Street in Orangeburg, SC. Admission is free and the conference runs through Saturday, September 27th.
"It's a time to come together for a spiritual refreshing," says Wilson who's current radio single "Turning Away" (from his "The One Percent" CD) recently rose to #15 on Billboard Magazine's Gospel Airplay chart. "As believers it's important for us to periodically come together to re-strengthen our faith through teaching and congregational worship. We have Pentecostal worship with tambourines and washboards so we can dance and shout as hard as we want to as a way of venting about whatever trial we may be going through and give it all to God."
The following weekend, Wilson (who was a master's of divinity degree student at Princeton Theological Seminary where he studied under noted professors such as Dr. Colonel West) heads to his hometown of Danville, IL for the October 4th inaugural services of the House of United Believers (HUBs) where he will serve as pastor. The HUB services will take place Saturday afternoons at The Laura Lee Fellowship House at 212 E. Williams Street in Danville, IL 61832. "My grandmother always taught me that Saturday was the truth Sabbath so we're having church on Saturday," Wilson adds. "I'd like to pass some of her values on to a new generation." Fans can follow Wilson on Facebook at: bryanwilsonsinger, Twitter: IAmBryanWilson and Instagram: BryanAndrewWilson.