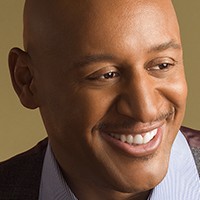 Brian Courtney Wilson's current single, "Worth Fighting For,"  boasts the #1 listening audience in the country this week along with holding the #1 chart position on the Mediabase Gospel chart.
The powerful song is relevant and passionate and continues to connect with audiences inside and outside of the church.  To that end, Brian is continuing to push his #WEAreWorthFightingFor initiative that has garnered support from fans from across the country.
#WEAreWorthFightingFor was created in response to hate crimes, social and civil injustice.  Wilson created a way to bring people together to share visual messages for our community and our young people that WE are valuable, treasured and worth fighting for.   Fans can show their support by joining the campaign with posting a letter or video to their social media accounts, revealing why their sons and daughters are worth fighting for.
Brian continues his appearances on Erica Campbell's HELP 2.0 tour with stops in Louisville, KY; Indianapolis, IN; Cleveland, OH; Charlotte, NC and Raleigh, NC.