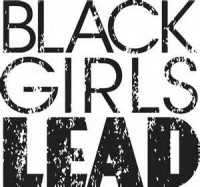 BLACK GIRLS ROCK! Inc. founder and CEO Beverly Bond continues her mission to empower the next generation of girls with the launch of the BLACK GIRLS LEAD Conference. The forward-thinking, four-day leadership intensive will be held at the prestigious Barnard College of Columbia University in New York City from July 30-August 2, 2015. The conference will host 64 dynamic teen leaders from different cities throughout the United States and from countries around the world including Canada, Ghana, the United Kingdom and South Africa. First Lady of New York City Chirlane McCray, Dean of Barnard College Avis Hinkson, and founder and CEO of BLACK GIRLS ROCK! Beverly Bond will welcome the cohort of emerging leaders thisThursday, July 30.
A slate of incredible teachers and professionals from various sectors will join Bond to facilitate workshops, lectures, and panel discussions throughout the weekend. "I believe in the power of the village and the philosophy of each one teach one," said Beverly Bond. "I am so humbled by the support of the prominent thought leaders, influencers, artists, and cultural curators who have joined me in my mission to empower the next generation of emergent leaders. Because of them, the BLACK GIRLS LEAD conference will be a rich, unique, and holistic learning experience for a group of ambitious, promising, dynamic, and deserving girls," Bond added.
The conference's vigorous curriculum is designed to fortify girls' entrepreneurial skills, work ethic, critical cultural literacy, determination, grit, and soft skills that help women overcome barriers that may otherwise impede personal and professional progress. "I've long been a supporter of Beverly Bond's powerful work with BLACK GIRLS ROCK!," said Public Advocate Letitia James. "Beverly's newest initiative, BLACK GIRLS LEAD, is critically important to empower the next generation of Black girls to be strong, confident, and bold leaders — especially in a climate where there's been a disturbing surge of violent racialized attacks and social injustices committed against Black women, men and children across the country. Black girls need to know that their voices, perspectives, talents, experiences, lives, and contributions to this world matter and that they can use the power of their voice to affect change."
Other dynamos joining the BLACK GIRLS LEAD conference include 2015 BLACK GIRLS ROCK!  honoree and 2015 Forbes Power Woman Dr. Helene Gayle, White House Advisor Dr. Kimberlyn Leary, CFO of Year Up Ellen McClain, CLO of Levo League Tiffany Dufu, and powerhouse entertainment lawyer Lisa Davis, Esq. who will discuss leadership principles that cultivate excellence and high achievement. Model-actress Eva Marcille, songwriter-entertainment business executive Angela Beyince, artist-entrepreneur Dutchess Lattimore, and filmmaker-designer Vashtie Kola, share how they've used their vision, talent, passion and savoir fare to forge unique professional paths. Recording artist Lil' Mama and Rapsody join DJ Beverly Bond and ASCAP's Nicole George-Middleton to 'dig in the crates' and discuss women's contributions in Hip-Hop on stage and behind the scenes. Prominent activists, politicians, and educators Letitia James, Rahiel Tesfamariam, Tamika Mallory, Nadia Lopez, and Johnetta Elzie lead a panel on Black lives, human rights, civil rights, social justice, and activism. Master classes on leadership, vision, branding, technology, media literacy, financial literacy, spirituality, and health will be led by Soledad O'Brien, Marc Lamont Hill, BET President of Media/Ad Sales Louis Carr, on-air personality Tai Beauchamp, journalists Keli Goff and Jacque Reid, image activist Michaela angela Davis, blogger and digital strategist Luvvie Ajayi, financial specialist Ryan Mack and more. The action-packed, international conference will also feature workshops on creative writing, cultural literacy, professional development, college prep, and career readiness. Vocalist, composer, cultural worker  Imani Uzuri will close the conference with a performance and lecture on the role of music and culture work in fostering collective healing and social action in the Black community.