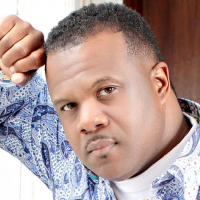 Emerging new artist, Bishop Samuel R. Blakes, Senior Pastor of New Orleans and Baton Rouge's revered New Home Ministries, has unveiled the official concept music video for his Billboard Top 30 rising radio single "God Wants To Hear From You," (https://youtu.be/2ccHdJxm4Jc) – which is currently available at all digital music outlets at iTunes.
Bringing to life topics touched on in the already lively song, the new video tells the story of a man's complete life change after he gives his life to God. Evidence of what can happen when we take our troubles to Him, the visual accompanies the emotional song as a bid to viewers to follow suit because God wants to hear from them.
The music video's debut comes shortly before news the passionate piano-driven track is celebrating its 4th week on Billboard's BDS Gospel Airplay chart. Peaking in the Top 30 on the chart, the song is the first of many gems to be launched from his forthcoming debut album I SURVIVED. Other notable tracks include "Scars" featuring Bishop Paul S. Morton and "Things Will Work Out" featuring Grammy-nominated R&B crooner Dave Hollister.