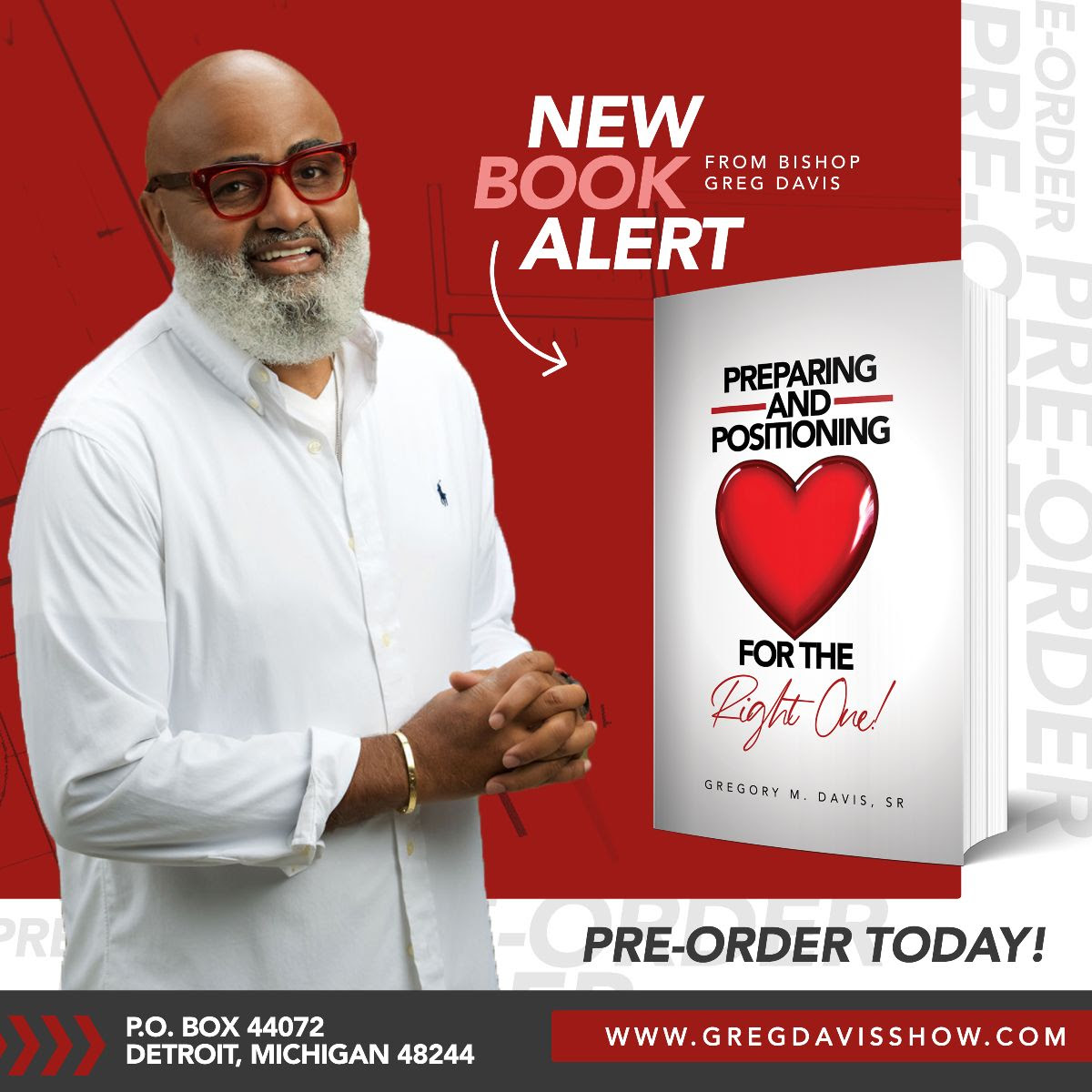 World-renowned author, speaker and television personality, Bishop Greg Davis, has just released his latest book, "Preparing and Positioning for the Right One" and is now available to be ordered on www.gregdavisshow.com.  Known as an experienced and trusted voice in dating, marriage, and relationships, Davis brings a wealth of knowledge in his latest release that is sure to be helpful to many.
In the new book, Positioning and Preparing for the Right One, Bishop Greg Davis takes the reader on a healthy journey of understanding how one aligns themselves properly for a healthy relationship and marriage.
He takes readers on an exploration of the story of Ruth and all of its untruths to really uncover how Ruth positioned herself to be selected as a wife for Boaz. It's the widely known misconception that many have been fed of her waiting to magically be chosen by a wealthy man who will take care of her, and they live happily ever after. He tells the brutal truth in love — a truth many need to hear. He provides the reader with 8 essential keys to transition their process of preparation from simply being a lifeless mannequin receiving whatever comes their way to being an active member in what they attract in their relationships. It is a book that is sure to leave readers empowered, inspired, and prepared as they position themselves to become the right one so they can also attract the right one.
Here are a few highlighted quotes from "Preparing and Positioning for the Right One:
"You have to work on yourself before you work on a relationship."
"When you add people to your life, and you're not ready, you damage them."
"You be your own project, but let God be your project manager."
"You can't be ready, waiting, and invisible."
"Productivity, progress, position, and purpose gets you noticed. You being pretty is a bonus."
"A strong woman has endured pain, overcome heart-wrenching experiences, and has allowed herself to be led by forgiveness."