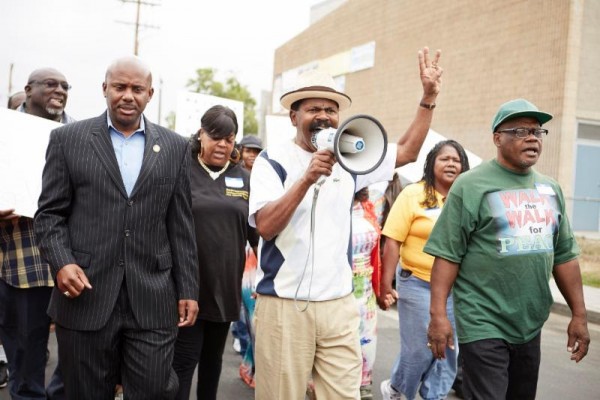 This week's episode of "Preachers of L.A." has Bishop Gibson and Pastor Haizlip attending the Imperial Court Housing Projects Gang Summit hoping to bring peace to a disenfranchised neighborhood. However, things turn sour when Bishop Gibson gets into a heated argument with the very people that he's trying to help.  Meanwhile, Deitrick showcases a new style of music.
Season two of Oxygen's "Preachers of L.A." is full of self-discovery and change with growing families and ministries, incredible women of strength beside the preachers, and ever-changing relationships.  Tune in on Wednesdays at 10/9c.
Oxygen invites fans to ask the preachers questions via Twitter or Instagram video throughout season two and throughout the after-shows. Questions with hashtag #AskAPreacher will be pulled into a dedicated section on Oxygen.com (http://www.oxygen.com/shows/preachers-of-la), where fans may read submitted questions, submit their own, and watch videos of the preachers' answers.