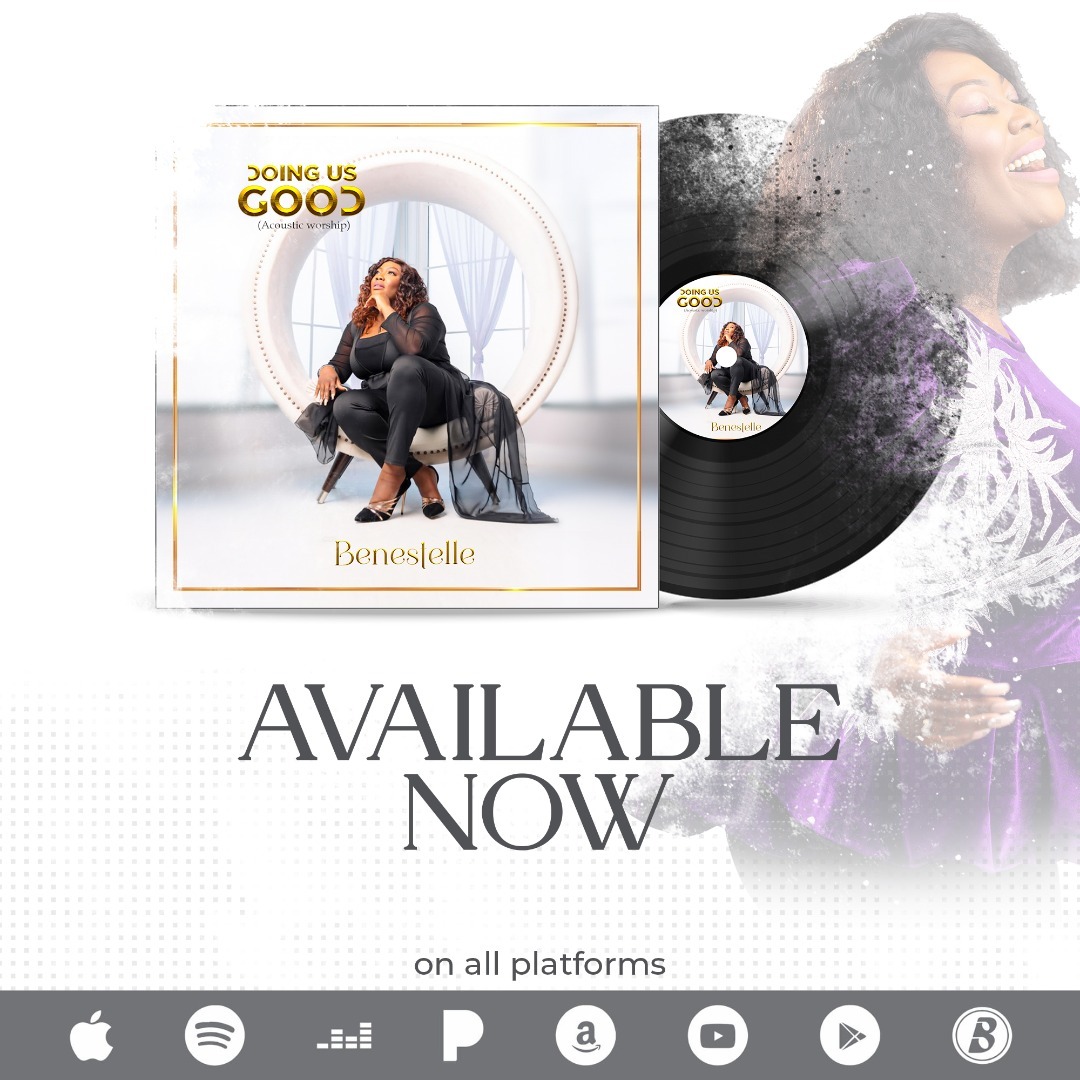 Benestelle releases new acoustic worship single "Doing Us Good"
Gracing the airwaves with her praise, worship and adoration to the King, gospel recording artist Benestelle releases a new acoustic worship single "Doing Us Good." A song created to exalt the name of Jesus ushering us into the heavenly realm.
A reminder that we are not alone and that God's miracles, signs, wonders and encamping angels are active, alive and still doing us good today.
Benestelle is highly passionate about God, worship, His Kingdom and desires to manifest His glory in the earth. Whether it may be ministry through music or her monthly motivational shows Benestelle Inspires and Benestelle Flash Reflections, her goal is to be a blessing and light to many.
Reflecting on her music journey with anointed songs such as the hit single and video "Hallelujah" and the recently released "Trust In You" to name a few, Benestelle has recognised that it is only God's power, grace and word that has brought her this far.
She continues on this trajectory on bended knee, encouraging us to bow before the throne of grace with new heavenly praise and worship acoustic record and music video "Doing Us Good." When we lift God up, His power moves and He stoops down into the affairs of our life, continually doing us good.
Listen to "Doing Us Good"
Watch music video on youtube, stream or download "Doing Us Good" on all digital platforms and exalt the King of kings with Benestelle.