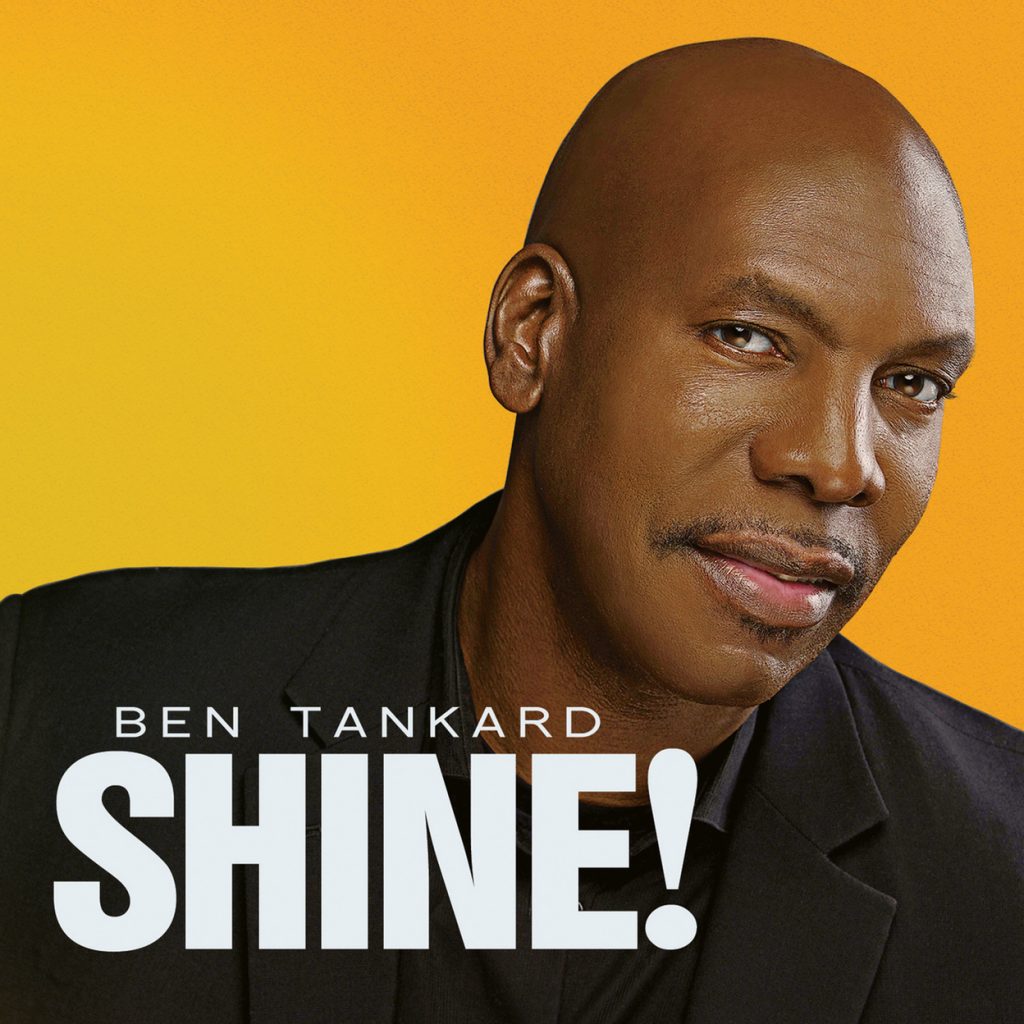 The Gospel Jazz Man Ben Tankard inspired you to RISE! with his Billboard chart-topping album that remained on the charts for a record-breaking 2 years.  Now the Stellar Award Honors Hall of Fame inductee and platinum-selling artist invites you to SHINE!  
SHINE! is a masterful design of Ben's greatest work including Kirk Franklin's "Melodies From Heaven", a remake of the Bee Gee's smash pop hit from the 1970s "How Deep Is Your Love", and a remake of Marvin Gaye's "Just Like Music".  Ben's Sunday's Best Musician contest winners Brandon Marceal and Tracey Phipps are special guests on the album.  Marceal and  Phipps are featured on flute and vocals on "Shudda-Sed-Sompin'-Din".  Ben proves why he is one of the best-selling artists in Gospel and Jazz by adding a dynamic arrangement of "Yeshua" to the album. 
Ben's new album provides a musical backdrop for the listener to dream, meditate, and spiritually SHINE, igniting the best self we can be!
"I believe every person has hidden gifts and talent that God wants to shine," says Ben.  "Why? Because your gifts are not for you but for others. When you develop, shine up and share those gifts, you are actually working as ambassadors of Heaven." 
SHINE! is available now on all digital music outlets and in stores.  Ben's radio single "Just Like Music" is most added on BDS Radio SmoothJazz Charts.  Simultaneously, his "Passionfruit" single from the RISE! album is #11 on the Billboard SmoothJazz recurrent chart and has remained on the chart for 3 years.  
Ben and his incredibly adventurous family are also shooting season 4 of "Thicker Than Water: The Tankards" reality television show which will premiere July 4.  To catch up with Ben and The Tankards, visit BenTankard.me.