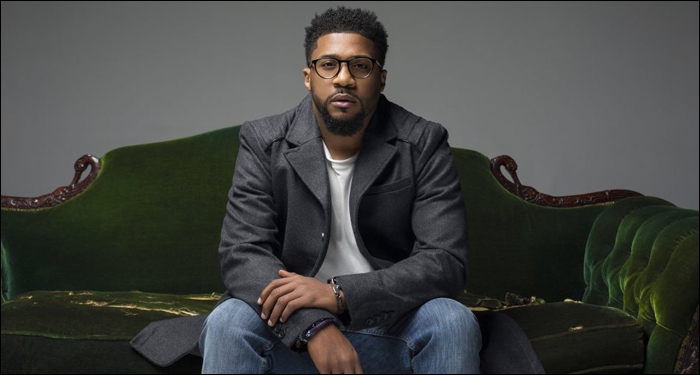 Celebrated Bible Teacher, Author, Musician, Billboard chart-topping Songwriter and multi-site Pastor Hart Ramsey welcomes multiple Stellar Award winning  Grammy and Dove award nominated Christian Rap Urban Missionary and Philadelphia native Emanuel Lee Lambert, Jr. a/k/a Da' T.R.U.T.H. as he steps into his new assignment as Youth Pastor of the Northview Christian Church (NCC) Dothan Campus.
"Teenagers are more endangered today than any other generation in history," Pastor Ramsey noted. "With access to modern society by the touch of an app, exposure to any and everything the world has to offer, role models with no sense of responsibility for what they're promoting and a church that has all but lost touch.  Our Montgomery campus (Safe Harbor) has Adrian Mask—a brilliant, innovative young leader spearheading our Metamorphosis (m2) Youth Circle. But DOTHAN (the main NCC Campus) had no youth leader. That's until Emanuel Lambert (Da' T.R.U.T.H.) came to minister for us last year. It took one conversation for us to know that "GOD was up to something good". So, we took some time, committed the whole thing to prayer, and decided to make it happen."
A preeminent leader in the Christian Rap Movement, Da' T.R.U.T.H. is a graduate of the Philadelphia Biblical University and The Institute of Jewish Studies.  He is a multiple Stellar Award winner and the recipient of several Dove and Grammy Award nominations.  He has released nearly a dozen albums into the Christian/Gospel music marketplace with his 2010 release THE BIG PICTURE having the distinction of being the first Christian Hip Hop CD to debut in the #1 spot on the iTunes Christian and Gospel chart and his second debut at #2 on the Billboard Gospel Charts.  Pastor Ramsey goes on to add, "What Emanuel brings to the table is a passion for Jesus Christ, an understanding of Youth Culture, and a grasp of biblical theology that is necessary to win a skeptical generation of young people.  We are excited about the partnership. It's one of the most significant investments we have made in our youth in a long time."
Pastor Hart Ramsey, the Billboard Top 5 chart-topping NCC Family Choir and the entire Northview Christian Church continue steadfastly in its mission to shine a light in the darkness, directing people to the ultimate answer for the world's ills, specifically Jesus Christ.  Pastor Ramsey fulfills a God-given directive to teach and preach the Gospel at NCC's two Alabama locations and their Atlanta church location. As Pastor Ramsey ministers at churches and conferences in the US as well as internationally, his books, sermons and the ever-popular daily Uplifts messages (now available via subscription) continue to provide hope and healing to the body of Christ around the world.