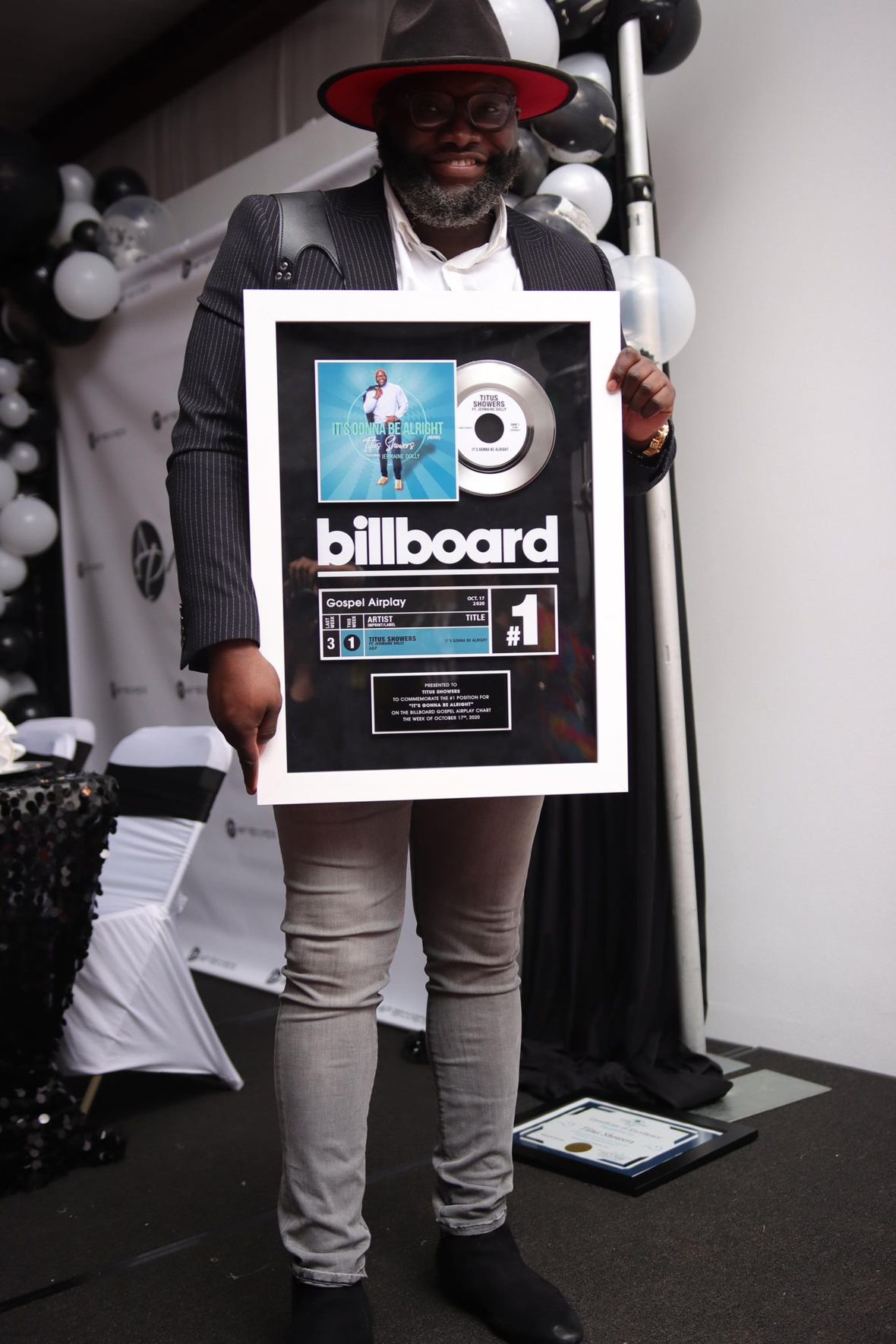 This past weekend in Hammond, Louisiana, one of gospel music's emerging independent record companies A&P Records honored singer-songwriter Titus Showers with a Billboard #1 plaque for his radio hit "It's Gonna Be Alright" (remix), which featured Jermaine Dolly. The plaque was presented by his sister and president/CEO of A&P Records Regina Showers-Gordon.
In addition Titus was also presented with the Key to the City from Hammond, Louisiana Mayor Pete Panepinto, a key to the city from Roseland, Louisiana Mayor Wanda McCoy, a certificate and pocket watch from the Clerk of Court of Tangipahoa Parish Gary Stagna, and a proclamation from Louisiana Governor John Bel Edwards. Special guest included Stellar Award winner Isabel Davis and veteran entertainment executive Roland Jack (To view photos click here).
The Hammond, Louisiana native recently released his current single "We Need You" from his forthcoming sophomore album on digital platforms on January 15. The song, which is produced by Vaughan Phoenix and co-written by Titus, Ernest Vaughan and Owen Nixon is available for digital download and streaming now. Also, the live performance music video for "We Need You" is streaming now on Youtube.
Download or stream "We Need You": https://smarturl.it/weneedyou
Watch "We Need You" Live Performance Music Video: