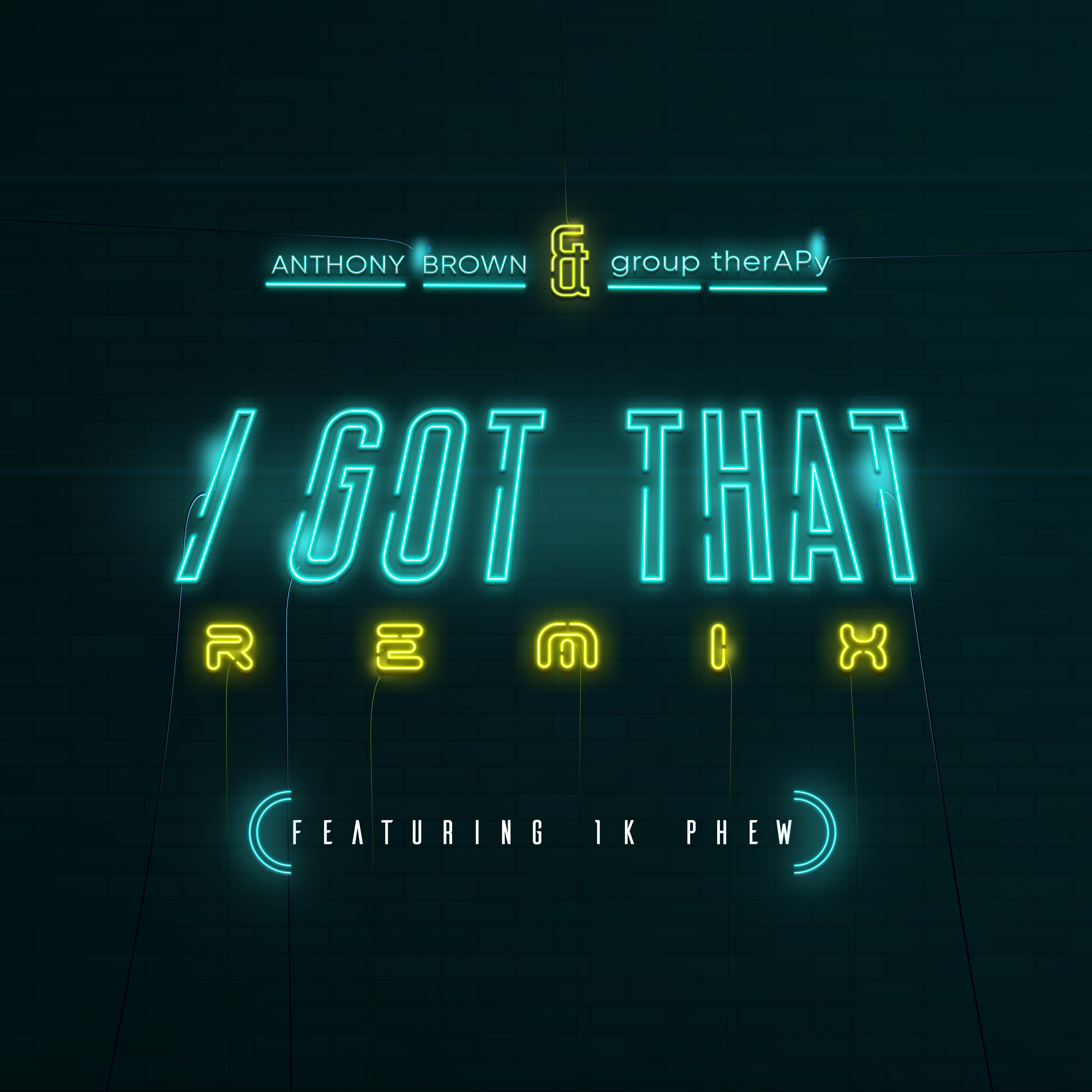 Dove Award winning, Grammy nominated artist Anthony Brown & group therAPy releases his new "I Got That" (remix) featuring up-and-coming rapper, 1K Phew, available NOW on all streaming and digital platforms.
Brown & group therAPy debuted the remix to the chart-topping song in an outstanding performance on last night's GMA Dove Awards (broadcast on TBN). As is synonymous with Anthony Brown's live shows, the fun performance was full of energy and excitement and was made extra special with the addition of Paishence. Paishence, a 12-year old patient at St. Jude Children's Research Hospital, joined Brown & group therAPy on stage for the performance and was the one of the highlights of the evening. Paishence is now 5 years cancer free!
In honor of Brown's dedication in supporting the efforts of the St. Jude Children's Research Hospital, his company, Key of A Music along with Tyscot Records and Fair Trade Services will donate a portion of proceeds of sales. Beginning October 21, 2018, $0.50 will be donated to St. Jude Children's Research Hospital® for every download of Anthony Brown's song "I Got That" (remix) up to $10,000. Stream and download "I Got That" (remix) here: http://smarturl.it/IGotThatRemix
In addition to his stellar performance, Brown also won the Dove Award for Contemporary Urban Gospel Album of the Year for his 2017 top-selling project A LONG WAY FROM SUNDAY.
About St. Jude Children's Research Hospital:
St. Jude Children's Research Hospital is leading the way the world understands, treats and defeats childhood cancer and other life-threatening diseases. Its purpose is clear: Finding cures. Saving children.® It is the only National Cancer Institute-designated Comprehensive Cancer Center devoted solely to children. Treatments invented at St. Jude have helped push the overall childhood cancer survival rate from 20 percent to more than 80 percent since the hospital opened more than 50 years ago. St. Jude won't stop until no child dies from cancer. St. Jude freely shares the discoveries it makes, and every child saved at St. Jude means doctors and scientists worldwide can use that knowledge to save thousands more children. Families never receive a bill from St. Jude for treatment, travel, housing or food – because all a family should worry about is helping their child live.